From Magic to Marketing: My Career Journey
The motivation for this post came from a conversation with someone a few months ago. They asked me about my story. I hemmed, hawed, and bumbled through my story.
Retelling my story made me want to sit down and reflect more formally. Reflection is something I enjoy doing. It helps me see how great the world is and how blessed I've been to be part of it. It gives me a sense of appreciation and gratitude.
I liked this line from a Seth Godin interview on gratitude.
Gratitude is a clue to our brain about adopting a posture that makes elements of our life better.

Seth Godin, Grafetul.org "Getting to Cleveland: A Gratitude Conversation with Seth Godin"
Let's start with a quick introduction.
My name is Ethan Thompson. I'm employed as the Divisional Marketing Manager for a global safety company. A field in which I apply my technical, analytical, and creative skills daily.
How did I get here?
It All Started with Magic
At the ripe age of twelve, I fell in love with magic.
Not Magic: The Gathering, though I've grown fond of it. My love was for sleight of hand magic.
I can't remember how my fascination started, but I think it was sometime after seeing The Prestige. The movie sparked an interest in the topic, and I quickly read as many books as possible and spent a lot of my lawn-mowing money at Penguin Magic.
I was enthralled by the technical facets of sleight of hand and the intimate connection performing tricks offered. Deciphering the instructions in a sixty-year-old book with little to no pictures of performing a certain move could be frustrating at times but extremely rewarding when I finally made a breakthrough.
But when your parents and friends tire of seeing your tricks, how can you find a new audience to dazzle?
So, searching for a new audience, I decided to market myself on the Internet with a website.
How Do You Make a Website?
At twelve, I had no idea. But I had a library card and a bike. So I rode to the local library to search for books and to use their speedy DSL internet connection.
I spent hours on Yahoo! GeoCities, tweaking <table> after <table> and finding the right amount of padding to add to a button. After a few weeks of trial and error and some help from The Complete Idiots Guide to Creating an HTML Web Page, I launched my first site.
Understanding the makeup of websites and the basics of sharing them with the world laid the foundation for my path toward becoming Western New York's least-known yet most technically capable middle-school magician.
However, just weeks after the launch, I began to seek another way to interact with my modest daily visitor count.
My Filmmaking Journey
Around this time, a new website called YouTube was becoming popular. Now I didn't need people to ask me to show them a trick; I could upload a video to YouTube and share it with the world!
Watching the view count go from one to ten over a week was the drip feed of attention and engagement I was looking for. I started to film more and more tricks with our small camcorder and kept the pipeline of videos going for several months.
But I needed a higher-quality camera to film my tricks so my audience could see every move in crystal-clear 480p.
I spent over a year riding my bike around town, picking up recycling that I could return for a small deposit to get a professional video camera.
It wasn't glamorous, but it was good exercise, and I could listen to music while I did it.
The day I finally had enough money in my account, I went on eBay and bid on a slightly used Canon XL1.
After twelve hours of watching the clock, I won.
The next morning I received an email from the seller saying they were going on vacation to Hawaii and couldn't ship the camera to me for two weeks. It took me thirty seconds to go from elated winner to shame, thinking I had gotten scammed.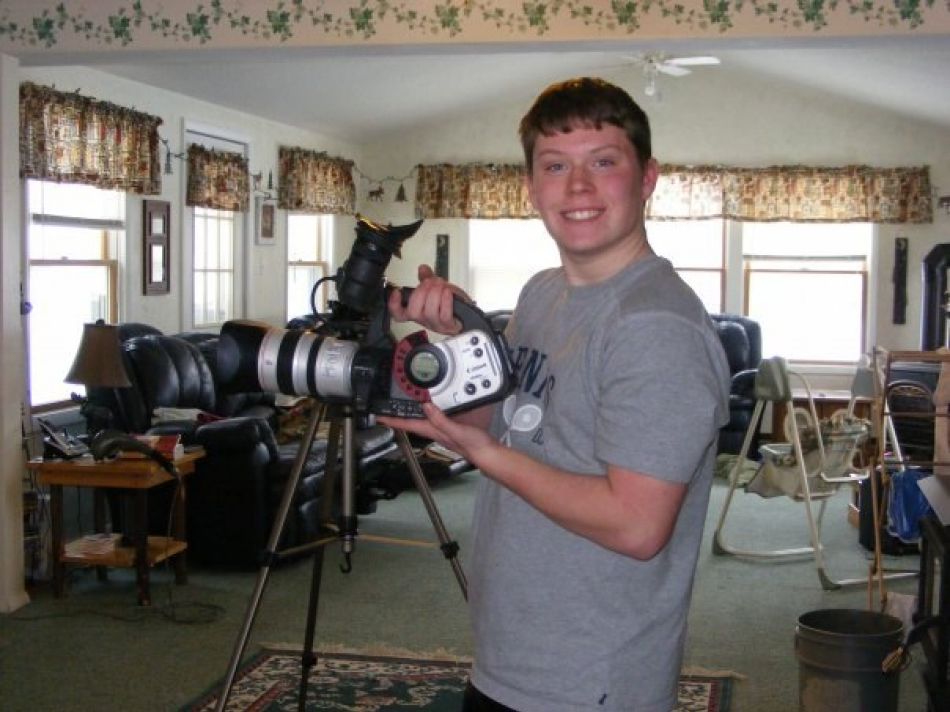 But, as you can see from the picture above, I didn't get scammed. The seller told the truth, and my camera arrived a few weeks later. My faith in humanity and eBay was restored.
I then began to film myself performing magic and uploaded some videos to YouTube. Only then I realized I could make money filming things for other people.
I filmed a few events, dance recitals, sporting events, etc. I never made much money from it, not even enough to pay for the original cost of my camera gear. But I fell in love with creating and learning to create.
Making Money Online
Having not made much money from filmmaking, I discovered you could make money online. I used a forum to find small jobs here or there.
One of my first money-making schemes was to offer logo design services for filmmakers. I would post an offer to make film studio-esque logos, and after negotiating a price, I would hire someone on another service to do the design work. I was the salesperson, marketer, and project manager.
I probably cleared $50 a week for doing 10-20 work hours, which felt like a good ROI in middle school.
Over time I gained other skills and got into flipping domain names, selling basic WordPress blogs, writing e-books, and producing articles.
These projects taught me to learn quickly and work hard, values I still carry.
Creating My Publication
While making a little money on the side and helping other people was great, I wanted something to use as a foundation to make more money later. Something that would bring in revenue when I was asleep. So I started thinking about what kind of site I wanted to start.
Around this time, I was reading the book "Do Hard Things," a call to young people to rise above low expectations and take on complex tasks to better themselves and the world.
Inspired by the storytelling aspect of the book and its central message, I created a website called "Youth in Action Mag," where I interviewed young people about their exciting lives or jobs.
I returned to my old stomping grounds and shared the site on forums, blogs, newsletters, etc. I kept marketing it, creating content, and publishing interviews. After a few months of hustling, I got the site to around 50 visitors per day and sold a few banner ads. It wasn't that impressive, but it made enough to pay for itself.
After a year of running the site, my guerilla-style marketing caught the attention of someone at a local newspaper, The Batavian.
Somehow they found out about my website and wanted to talk to me. A meeting was set, and a few weeks later, I was at the local Tim Horton's with a reporter. I told them about my site, interests, and other side hustles.
The interview went well, and I went on my merry way.
From Intern to Employee
A few months passed, and I was again bored and looking for my next project. Then I had an epiphany. I could use my filmmaking skills to produce content for The Batavian. There wasn't an offer on the table or any real reason that The Batavian would be interested in my storytelling, but I took a chance and emailed them.
Shortly thereafter, I got a response.
It was from Howard Owens, the owner, "Why don't you stop by…".
I couldn't believe he responded and took me seriously. It reminds me of Steve Jobs's cold-calling Hewlett-Packard and getting connected to Bill Hewlett. Like Steve, I didn't think Howard would be so open to letting a kid come in and work with him. As the saying goes, "…to the one who knocks, the door will be opened."
I went and met Howard and his wife, Billy. They were very kind, and after an hour or so of discussion, they agreed to let me publish some content on their site.
I went around the county filming a few local events and sports games. Sharing them with The Batavian and getting the satisfaction of being a published author.
About a year later, Howard posted a job description. He was looking for someone to help him with behind-the-scenes work.
I was only sixteen, but I applied.
Once again, Howard took a chance on me and offered me the job.
I worked around 10 hours a week helping him post his daily deals, a local Groupon-like service, and doing random tech-related things like setting up a new ad server.
I'll be forever grateful to Howard for taking me seriously enough to give me the opportunity. He showed me that work can be challenging, relaxed, and fun. Most days, I would be in the office alone, sitting at the iMac, eating a McDonald's burrito in my gym shorts and a t-shirt. It was a dream come true and a job I worked happily for a year.
Going to College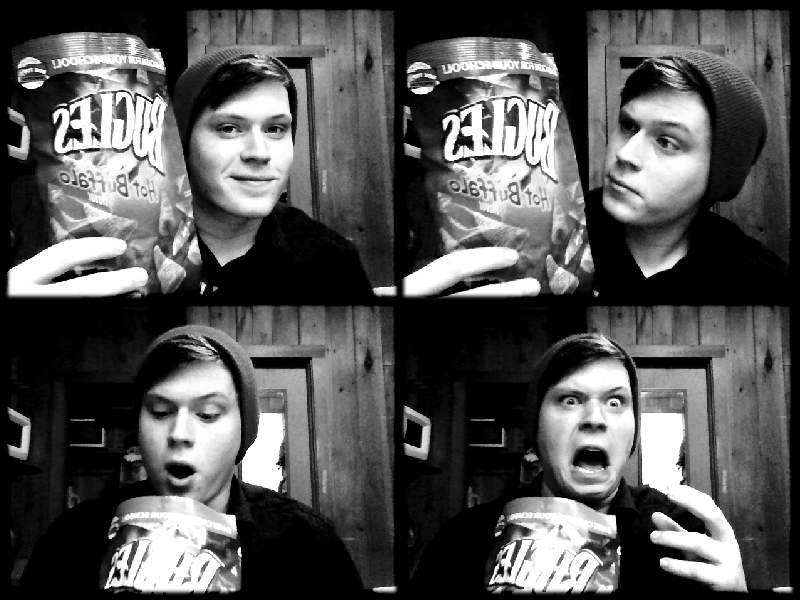 When I was seventeen, my parents encouraged me to consider attending college. I was initially opposed to the idea. I had two part-time jobs, one for The Batavian and one as a cashier at Target. Around this time, I was also planning on getting emancipated. That would allow me to work full-time without waiting until I turned eighteen.
I felt like I was already doing what I wanted to do with my career; why did I need college?
But, after some discussion and persuasion, I agreed. But, as part of my compromise, I decided to attend a school with a 1-year program instead of a traditional 2-4 years. I attended a small college called Word of Life in Upstate New York.
After completing the academic portion of the year-long program, I was tasked to work at one of their summer camps. This assignment was part of the requirements for finishing the program and getting my diploma.
From Summer to Social Media
Because of my background in video production, I was given the position of "video supervisor" as my summer assignment.
Above is a short teaser we created to promote the summer camp theme 2012.
During that summer, I produced eight weekly highlight reels shown to campers and then posted online for them to share with their family and friends.
This position taught me how to think creatively, produce under pressure, and collaborate with others on creative projects.
Throughout the summer, I saw how much traction the weekly highlight videos were getting on Facebook and YouTube. As a young person, I knew how social media generally worked and felt that even more could be done to promote the camps and the organization's mission. If only someone focused on it and followed basic social media marketing procedures…
After being quite annoying and trying to convince the people around me who had connections to the parent organization of the camp to hire me to help them with their social media, they did.
Being Creative for a Living
It started with social media.
I was free to build the social media presence I thought they needed. Within a year of taking things over, we had grown the social media following from a few thousand people spread across many accounts to twelve thousand on accounts tailored to each audience.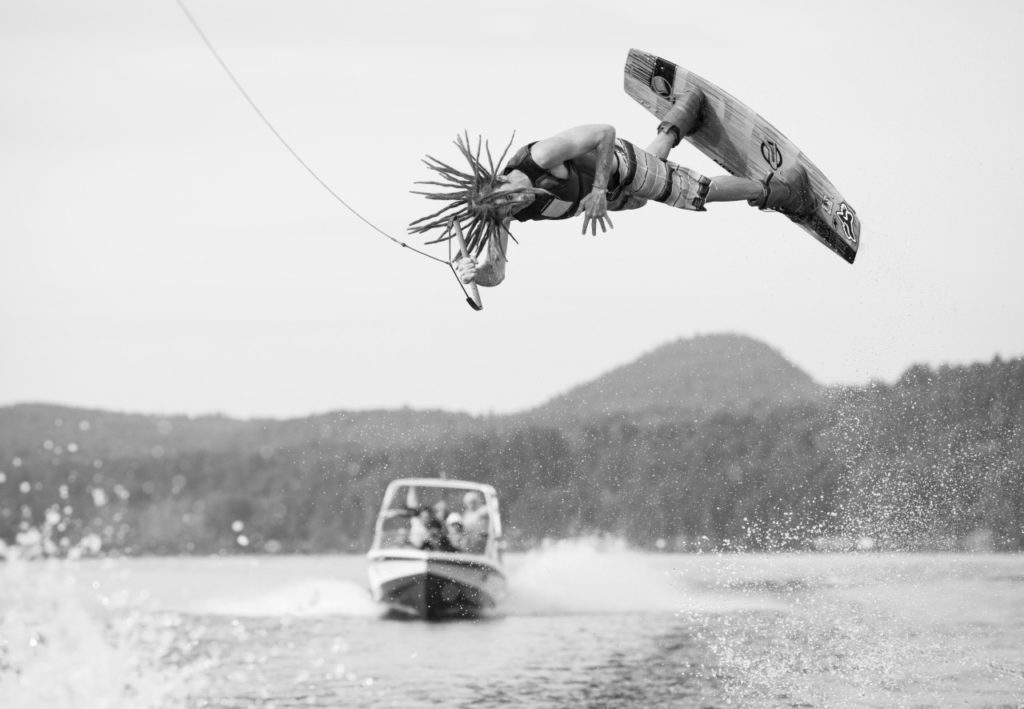 While there, I also helped manage multiple websites, took event photos, and supported the creation of several major marketing print pieces.
Overall, my experience was fantastic. My managers, John, Brian, and Luke, gave me the freedom and opportunities to try new things. The biggest takeaway from working at Word of Life was the power of radical candor.
We all knew we had each other's best interest in mind and developed relationships that allowed us to speak plainly and openly. This is something I strive to create with my teams to this day.
After two fruitful years at Word of Life, I felt it was time to explore new horizons.
Working with Non-Profits
John, whom I had met during my time at Word of Life, heard that I was leaving and gave me a call with an offer to join a software company. It sounded fun and allowed me to hit the ground running, so I accepted the offer.
We worked with non-profits of all sizes and helped them create websites that allowed them to raise money, manage their content, and create basic automation.
I assisted with the launch of twelve websites in just under two years. Leading the project management, QA, and content implementations while dabbling with front-end work.
Over time, my role transitioned into a support/training role, focused on helping customers use the software the company had developed.
Thanks to John and the rest of the team, I had the opportunity to learn more about site architecture, project management, and SEO throughout my time at the company. I also met some fantastic people I'm still proud to call friends.
After two years of living in the sunshine state, I was ready to return to NY. The heat, humidity, and distance from family weren't the life I wanted then.
Back Home to NY
Sometime after I decided to move, I received an email with details about a job opportunity in Rochester. A company called Simplified Safety was looking for a digital marketing manager.
I wasn't actively looking for a new job, but I emailed them anyway and didn't expect to hear anything back. (I feel like we're starting to see a trend.)
To my surprise, I heard back! A few weeks later, I had an interview.
I met with Dan and Chris. Dan had recently taken over as General Manager, and Chris was moving on to bigger and better things. They told me a bit about how the company started and their lives as founders and early employees, and they immediately won me over.
One of the things that struck me as unique during the interview process was their way of asking questions. Everyone asks the basic question, "Tell me about a time in your career that you had to deal with conflict…," but they posed it as "What is something that you believe that you think other people might disagree with, and what is that belief and why do you believe it?"
They presented a unique way of asking questions, which I found refreshing and engaging. This was one of the reasons I accepted their offer – I wanted to surround myself with intriguing people like them.
I was offered a role as a Digital Marketing Specialist. A little different than the original job title and description. I was surprised that the company was willing to adjust the role and requirements from the original job description.
To keep a long story short, I accepted the offer and have spent the past four seven years at Simplified.
Moving to the UK
After working for Simplified in North America for three years, I was offered the opportunity to go to Europe and lead the European marketing team. After finding my replacement in North America, I accepted and moved to the UK in October 2019.
Shortly after my move, surprise, the pandemic.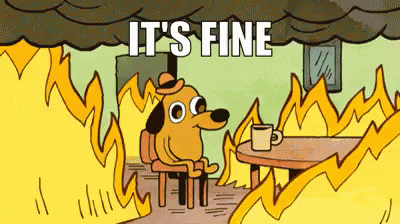 Despite the struggles faced during the pandemic, the European business grew by 20% year-over-year. It was great to see the team pull together and the company stick with everyone during trying times.
Around November/December of 2020, with no end to the UK lockdowns in sight, I needed to return to the US.
To be clear, returning to the US after one year abroad wasn't the original plan. But the leaders in the business heard me out and stuck with me to make my return happen; for that, I am extremely grateful. I've been blessed to work for and with amazing people over the years. Time and time again, they surprise me with their thoughtfulness, care, and belief.
I returned to Rochester, NY, just in time to spend Christmas with my family.
Taking Back North America
After returning to North America, I was asked to shift my focus and take a more direct role in rebuilding our North American business. Throughout 2021, we initiated changes to our process, reporting, and team structure.
I can now look back on 2021-2022, and I'm proud to say that we rebuilt our team and got the business back on track, showing significant year-over-year growth in 2022 revenue. We also have the data and team to carry that growth into 2023 and beyond.
Conclusion (for now)
In many ways, I'm realizing the career vision I articulated over a decade ago, made possible by the amazing people I've met throughout my journey.
My work has been even more fun and fulfilling than I ever anticipated. I look forward to many more exciting twists and turns during my life; so far, it's been unforgettable.