My Career Journey
Currently, I'm employed as the Divisional Marketing Manager for a global safety company. A field in which I apply my technical, analytical, and creative skills on a daily basis.
But, how did I get here?
It All Started with Magic
At the ripe age of 12, I fell in love with magic.
Not Magic: The Gathering, although I am fond of the game now. Sleight of hand magic. I bought books, VHS tapes, scoured forums, and spent a lot of money at Penguin Magic.
But when your parents and friends are tired of seeing your tricks, how can you find a new audience to dazzle? Well, I decided to market myself on the internet with a website.
How Do You Make a Website?
At 13, I had no idea. So I did some Googling and reading at the library and learned about HTML and CSS.
Then like thousands of other people I signed up for a Yahoo! GeoCities account and built my first website.
Understanding what websites are made of and the basics of how to share one with the world (domain, hosting, code) was the foundation that I needed to take my skills to the next level.
Around this time a new website called YouTube was becoming popular. Now I didn't even need people to ask me to show them a trick! I could just upload a video to YouTube and share it with the world. But we'll get back to video making in a bit.
My Filmmaking Journey
I spent a little over a year saving my money from chores and biking all around my small home town picking up recycling that I could return for a small deposit to get a "professional" video camera.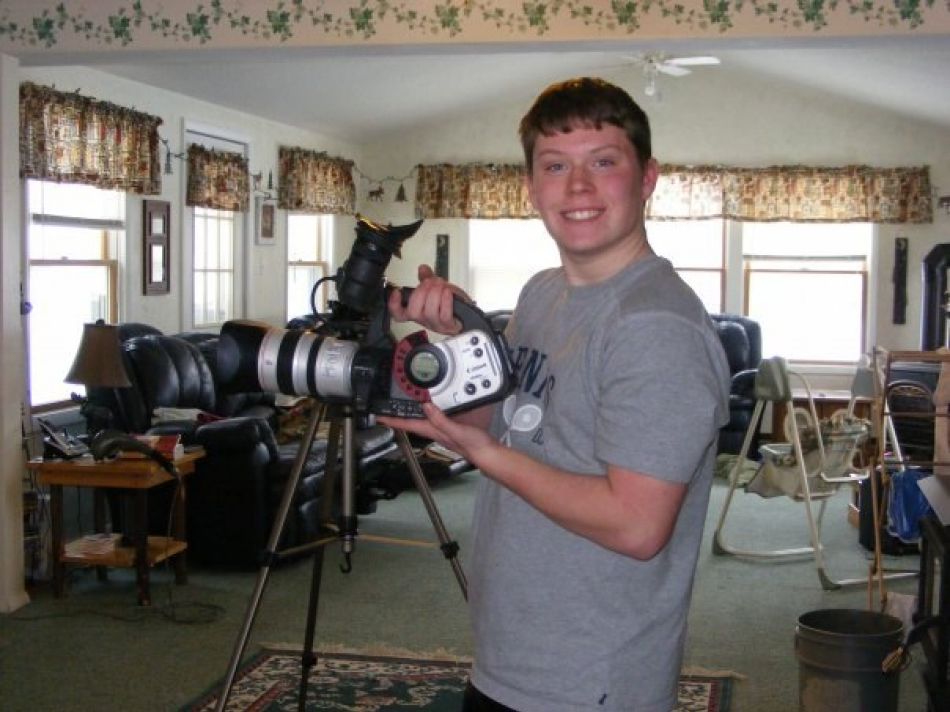 This started my tendency to buy more equipment than I really need to get the job done.
I filmmed myself performing magic for a time and uploaded some videos to YouTube, but then realized I could make money filming things for other people.
I filmed a few events, dance recitals, sporting events, etc. I never made much money from it, not even enough to pay for the original cost of my camera gear. But I fell in-love with the process of creating and learning to create.
Making Money Online
Having not made much money from filmmaking, I found that you could make money online. I used a forum to find small jobs here or there.
I probably cleared $30 a week for doing 10-20 hours of work. Which felt like a lot at the time. I would create backlinks for people by commenting on niche blogs, sold domain names, sold a few basic WordPress blogs, e-books, and articles.
These projects also taught me more about the value of your time and that people would pay for you to do something that they didn't know how to do themselves or didn't have the time to do online. This was a revelation for me.
Creating Websites and Getting My First "Real" Job
The money I made from doing odd-jobs on Digital Point gave me enough money to pay for a hosting plan. So I created a website called "Youth in Action Mag" where I interviewed young people about their interesting lives or jobs.
The site was inspired by the book "Do Hard Things", a call to young people to rise above low-expectations and do hard things that some think impossible.
When I was 15 I was interviewed by The Batavian, a local online-only news site. Somehow they found out about my website and wanted to talk to me about it.
About a year later Howard Owens, owner of The Batavian, posted a job listing looking for help.
I was only 16, but I applied and to my surprise, he hired me.
I worked around 10 hours a week helping him post his daily deals, a local Groupon-like service, and doing some random things like setting up a new ad server.
I'll be forever grateful to Howard for taking me seriously enough to give me the opportunity. He showed me that work can be challenging, relaxed, and fun. Most days I would just be in the office by myself sitting at the iMac eating a McDonald's burrito in my gym shorts and a t-shirt.
Going to College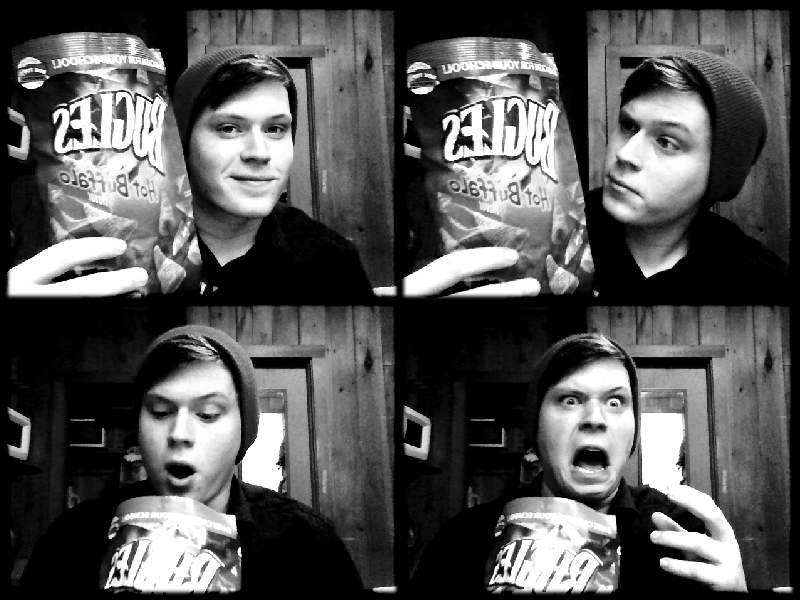 When I was 17 my parents started to encourage me to think about going to college. I was quite opposed to the ideas as I was making money working for The Batavian and as a part-time cashier at Target. I felt like I was already on my way to making a living before I was 18.
In my interview with The Batavian, I said I wanted to "major in marketing or business".
However, I didn't actually end up "majoring" in anything.
After finally agreeing with my parents that I would go to college, I went to a small Christian college in Upstate New York called Word of Life.
For several summers throughout my teens, I had worked at a few summer camps that are connected to the college and had built up some scholarship money.
After my year of "higher education," I received what is essentially a certificate of completion. In reality, the "diploma" doesn't have much in the way of academic value, but that isn't to say I didn't learn anything while I was there.
The Summer that Started my Career
During the summer students of the college have to work at one of the aforementioned summer camps. Because of my background in video and the relationships I had built with staff during my previous summers of employment, I was given the position of "video supervisor".
Above is a short teaser we created to promote the summer camp theme in 2012.
During the summer I produced 8 weekly highlight-reels that were showed to campers and then posted online for them to share with their family and friends.
That summer taught me how to think creatively, produce under time constraints, and how to work with others on creative projects.
During the summer I saw how much traction the weekly highlight videos were getting on Facebook and YouTube. Being a young person, I knew how social media generally worked and felt like even more could be done to promote the camps and the organizations mission. If only someone were focusing on it and following basic social media marketing procedures…
After being quite annoying and trying to convince the people around me who had connections to the parent organization of the camp to hire me to help them with their social media, they did.
Being Creative for a Living
In all, I worked at Word of Life for about 2 years as a full-time employee. I had an amazing time. My managers John, Brian, and Luke all gave me more freedom and opportunities to try new things than I could have ever imagined.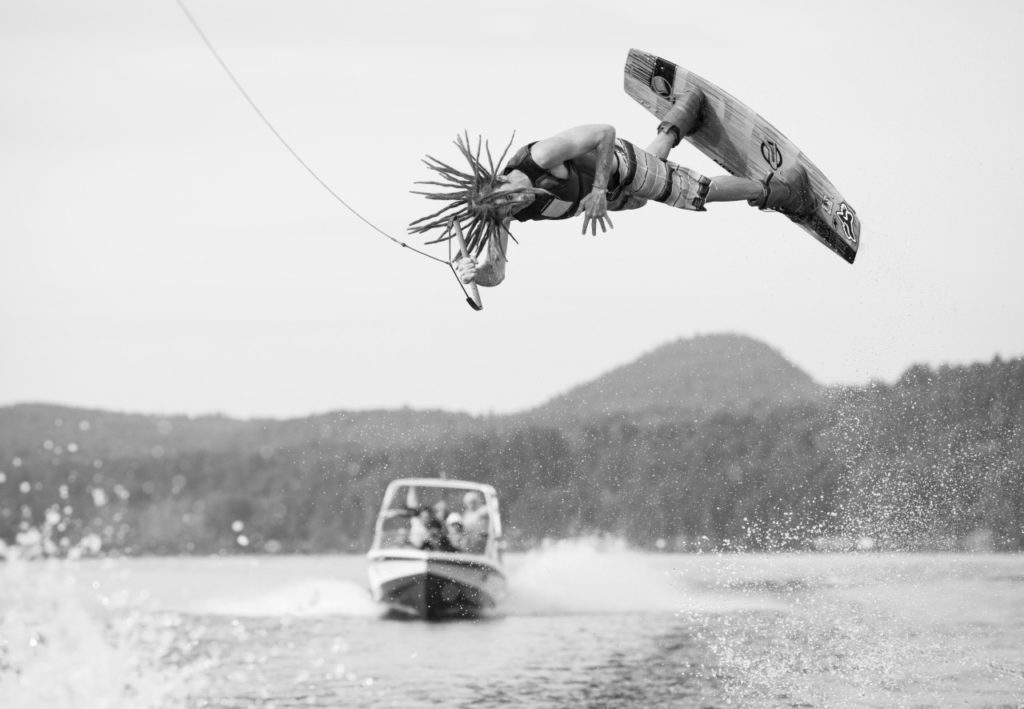 It started with social media. But during my time there I helped manage multiple websites, took event photos, and supported the creation of several marketing projects.
This experience taught me how to apply commercial goals to creative endeavors on a large scale.
This was the first time I had ever worked on a team of creative professionals and I learned a lot about working in an office and how to try new things and still get a job done. Even when you fail half-way through.
Working with Non-Profits
After two years at Word of Life, I felt like it was time to try something new. I wasn't exactly sure what that new thing was, but I had some ideas.
John, whom I had met during my time at Word of Life, heard that I was leaving and gave me a call with an offer to join a software company. It sounded like fun and gave me the opportunity to hit the ground running, so I accepted the offer.
We worked with non-profits of all sizes and helped them create websites that allowed them to raise money, manage their site content, and create basic automation.
Thanks to John and the team I had the opportunity to learn a lot about site architecture, project management, and SEO. I also met some amazing people who I'm still proud to call friends.
Back Home to NY
Two years in Florida was enough for me. The heat, humidity, and distance from family wasn't the life I wanted at the time. So I decided to move back home to NY.
Some time after I decided to move I received an email with details about a job opportunity in Rochester. A company called Simplified Safety was looking for a digital marketing manager.
I wasn't actively looking for a new job as I had planned to work remotely for my employer at the time.
Reading through the job description I didn't think I matched the listed requirements. I don't have a college degree, I had experience working on websites but had never really run one on my own at that scale, and I was (and still am) quite young.
But what the heck, what was there to lose? So I sent an email with a short description of my past experience and didn't really expect to hear anything back.
Showing Up for an Interview
To my surprise, I heard back from Simplified and a few weeks later I had an interview.
I was offered a role as a Digital Marketing Specialist. A little different than the original job title and description. I was surprised that the company was willing to adjust the role and requirements from the original job description.
To keep a long story short, I accepted the offer and have spent the past four years at Simplified.
Moving to the UK
As I said, I've been with Simplified for a little over four years now. I became the marketing manager a little over a year and a half into my time with Simplified and now act as the Marketing Manager for the European side of the business.
I moved to the UK in late 2019 and surprise, the pandemic.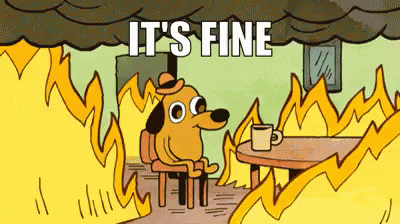 After spending a year in the UK I moved back to the US. Returning to what I deem my "home city" of Rochester, NY.
Conclusion (for now)
In some ways, I'm doing what I said I wanted to do over a decade ago. But it is only possible thanks to the amazing people I've met over the past decade of my career.
My work has been even more fun and fulfilling than I ever anticipated. I look forward to many more interesting twists and turns during my life, so far, it's been unforgettable.