DIY LED Lighting for Your Desk
RGB lighting for computer rigs has gotten very popular over the last few years. LEDs in your fans, LEDs in your case lining, LEDs in your liquid cooler CPU mount, and now we even have RGB LED lighting on our RAM! I think we may have reached peak RGB.
I'm not a huge fan of RGB rigs, they're cool but…meh. However, I am a fan of RGB LED lighting for your room and desk, I personally think that's much cooler than LEDs in your computer case. So, a few weeks ago I began my journey into RGB LED room lighting and desk lighting to spruce up my Autonomous standing desk.
LED Room Lighting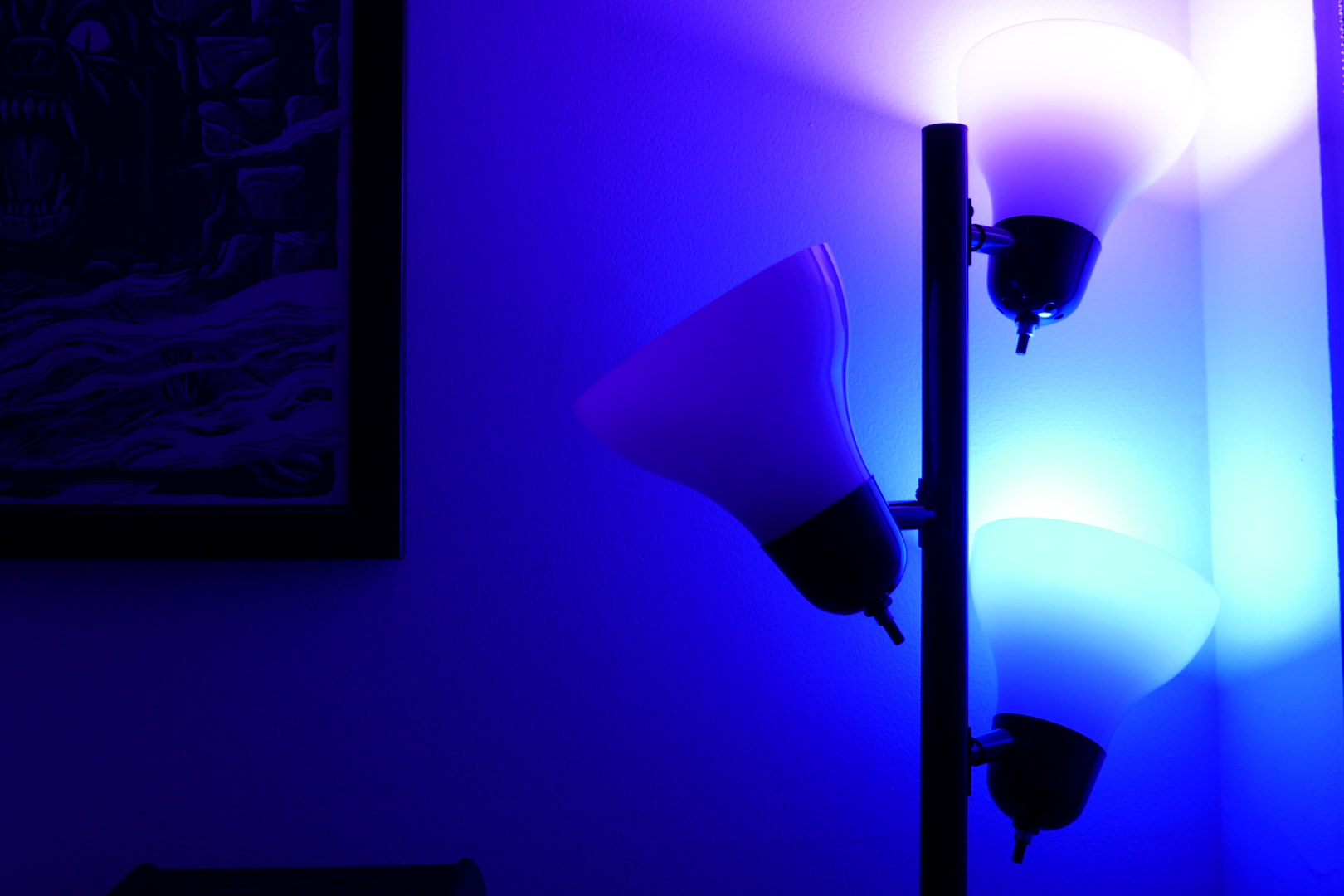 Most people go with the Philips Hue system for voice/app-controlled LED bulbs. They have been around for a while, have a lot of integrations with services like IFTTT, and are fairly easy to find at your local big-box store. But I chose to purchase LIFX bulbs rather than their more popular counterpart. I chose these bulbs because they are brighter than the Hue bulbs, don't require a hub of any sort, and have a good python API.
I've owned these bulbs for 3 weeks now and I absolutely love them. I've connected them to IFTTT so they turn on when I arrive home, and I really like being able to control them via my Echo Dot. As you can see I currently have both bulbs that I own in two of the sockets of my three socketlamp.I'm going to be changing lamps in the near future and won't have that ugly empty socket, so please excuse it's…ugliness.
LED Desk Lighting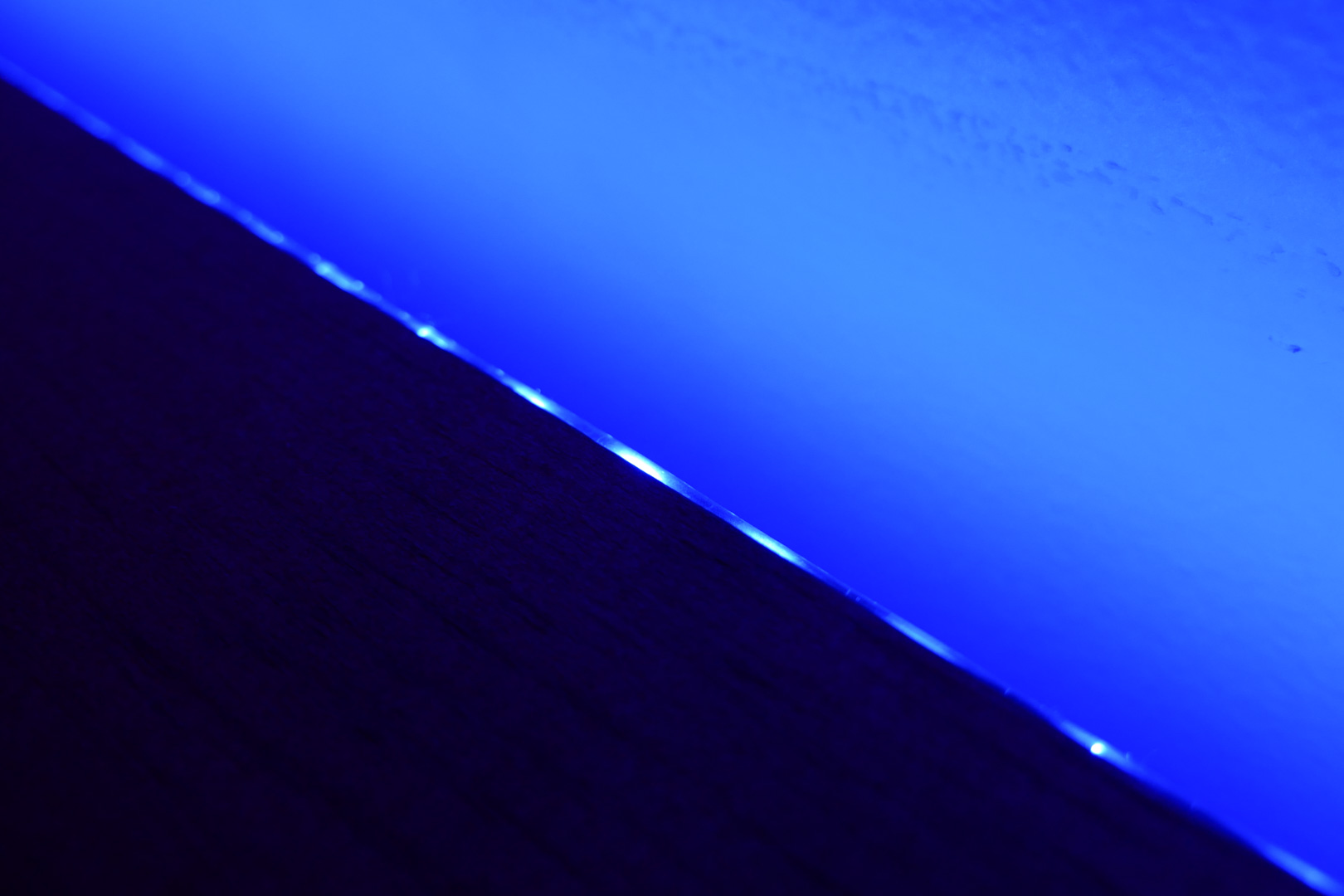 LIFX and Hue both have RGB LED light strips which can be controlled with their respective apps and other services. My problem with these products really comes down to cost. Both systems cost roughly $80, and are somewhat modular. But for less than 1/4 of that price, you can purchase multiple LED light strips that are controlled by small switches and are powered over USB. Having LED light strips powered by USBhasa few advantages. They take up fewer outlets and can be powered by an inexpensive USB hub. The downside is that you cannot control the color with your voice or an app, but that's a feature I'm willing to sacrifice to save $60+.
In my current configuration, I have one light strip mounted to the rear of my monitor to act as bias lighting and one long light strip attached to the rear side of my desk to add a bit of "pop". Both of the LED light strips are connected to a cheap Amazon powered USB hub which is in turn connected to a Wemo smart plug.
I use IFTTT and my Echo Dot to control the "on/off" function of the Wemo so that I can remotely control the LED light strips and set schedules to automatically turn them on when I arrive home from work.
Controlling LED Lights with theEcho Dot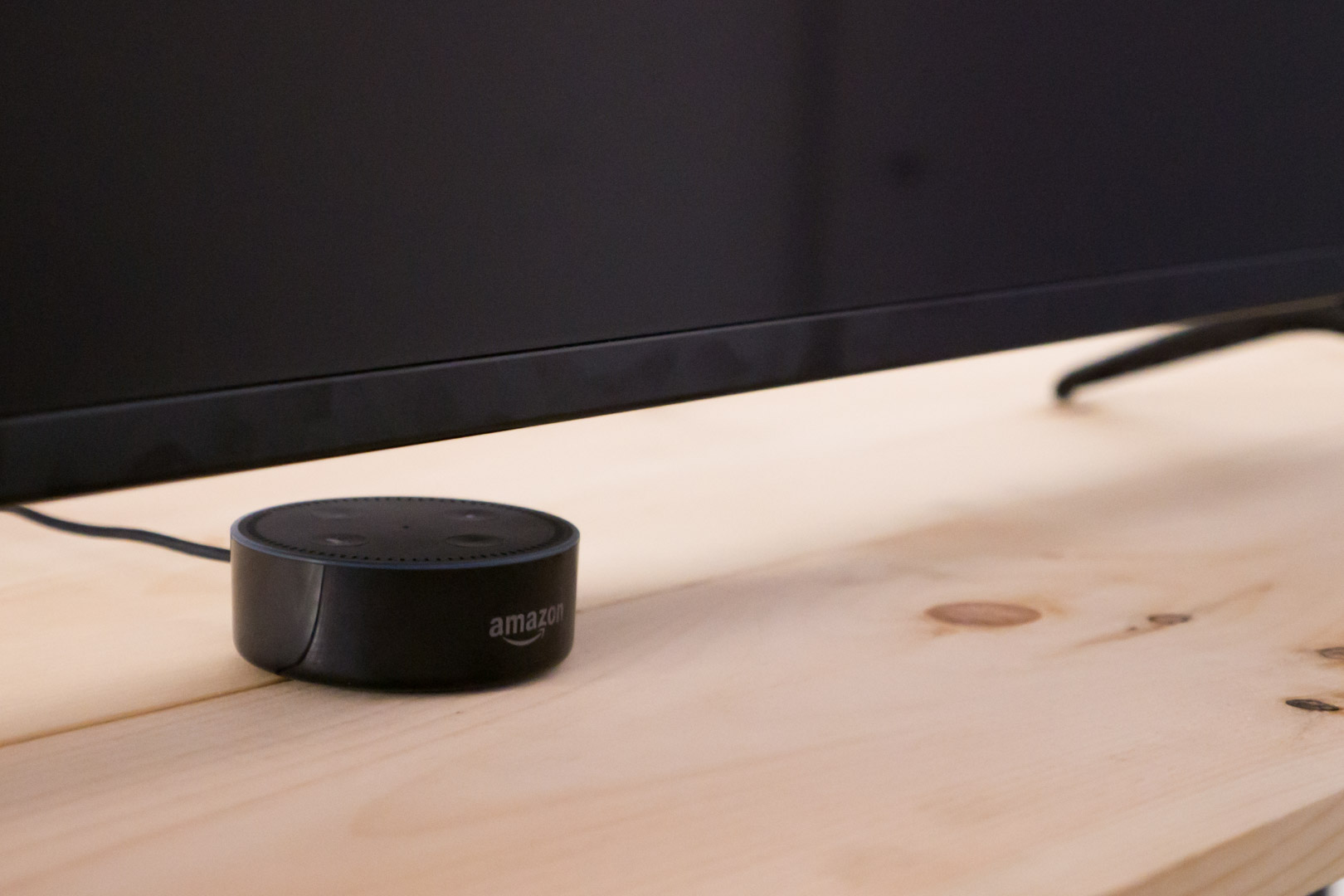 I've briefly mentioned this throughout this post, but I control all of these lights via my voice with the Echo Dot. I chose the Dot because it's small and cheap. My roommate owns the Google Home, which is honestly the better device, but you just can't beat the price of the Echo Dot. My Dot sits directly under my TV and is within line of sight from my desk. The Echo Dot does have trouble hearing me whenever other audio is playing in the room and does occasionally not understand me, but for the price and convenience of being able to turn all the lights off in my room from the comfort of my bed, I'm pretty satisfied.
Just the Start of my RGBLEDAddiction
I'm going to be adding a few more bulbs and light strips to the rest of my room in a few weeks, hopefully, this doesn't become another electricity-hungry addiction. But the setup process was fun and I enjoy being able to control my lighting and the "mood" of my room from my phone and with my voice. Have a suggestion for any other cool lighting or automation related devices that I should check out? Let me know!