Is Grocery Delivery Really Worth It?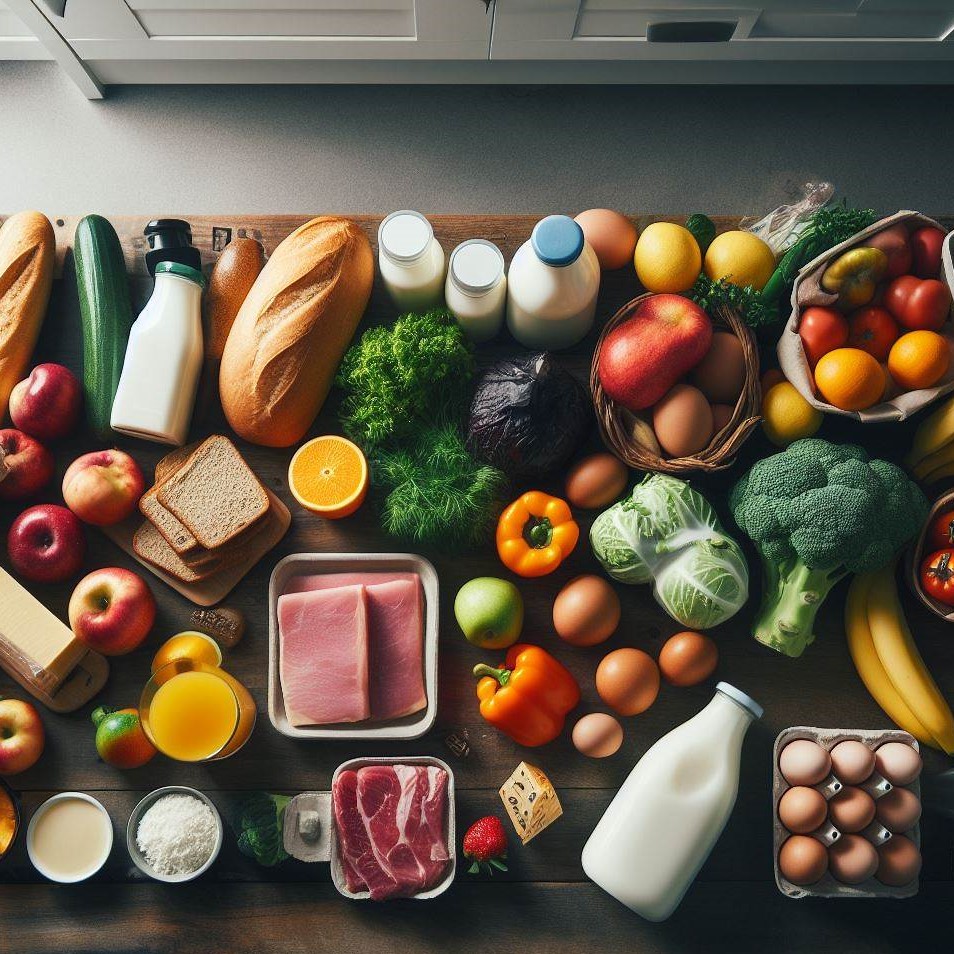 Today's gig economy has spurned the creation of new services and businesses. I can order groceries through Walmart+, Amazon Fresh, and Instacart. These gig services are something I rely on as someone living without a car or traditional vehicle.
But just because I can get my groceries delivered doesn't mean it is necessarily worth it.
However, in this case, it is worth it. It's worth $378.24 a year and 20 hours of my life. Let me show you how I got there.
What Does It Cost to Get Groceries in a Vehicle?
To calculate our costs and savings, we need to start with a baseline of what it costs to get groceries in a car.
I like to start with time. Time is money. How long would it take to drive, shop, and get home?
The Cost of the Time to Get Groceries
This time estimation is from Google Maps API and several timed shopping trials.
| Outbound (min) | At Destination (min) | Inbound (min) | Total (min) |
| --- | --- | --- | --- |
| 10 | 30 | 10 | 50 |
To get the cost or value of this hour, you could take an hourly wage and multiply it by the 50 minutes. However, I like to think of the cost of my time as the value of my leisure time because this trip is part of the time I have to spend outside work and sleep.
Assuming that I spend 9 hours of my day working, 1-hour commuting, and 8 hours sleeping leaves me with a weekly average of 38 hours of leisure time.
For privacy and general usefulness, I will use the *US median income dollars for 2022 for the annual income in the value of my free time.
| *Annual Household Income | Wkly Leisure Hours | Val. of Leisure Hour |
| --- | --- | --- |
| 74,580 | 38 | $37.74 |
Taking the value of a leisure hour at $37.74 and the total time for the activity, we can see that the "cost" of the time to get groceries is $31.45.
The Vehicle Costs to Get Groceries
This calculation is much more straightforward. It is about a 5-mile round trip for me to get groceries. Using the US per-mile vehicle costs of $0.72, that comes to $3.60.
Total Cost of Getting Groceries in a Vehicle
Using our leisure time value and the per-mile vehicle cost, we get $35.05 for getting groceries in a vehicle.
| Vehicle Costs | Leisure Time Cost | Total Cost |
| --- | --- | --- |
| $3.60 | $31.45 | $35.05 |
What Does It Cost to Get Groceries Delivered?
To ensure I'm accounting for all the grocery delivery costs, I include the increase in the cost of goods, delivery cost, fees, and tips in my calculation.
The Hidden Costs of Online Grocery Delivery
I use Walmart+ for all my grocery delivery. Walmart waives delivery fees when you use their Walmart+ program, and the online cost of goods is 3% higher on average.
Differences in the cost of goods online vs. in-store can dramatically swing the overall grocery delivery cost. In my research, I found Instacart pricing to be 12% higher than in-store pricing. Keep that in mind when making your calculations.
The Costs of Grocery Delivery
| Delivery Cost | Avg. Tip | Avg. CoG Diff | Total Per Delivery |
| --- | --- | --- | --- |
| $4.08 | $12.67 | $2.53 | $19.29 |
These numbers come from the following data.
Average grocery order: $84.46
Walmart+ Annual Fee: $98

Bi-weekly deliveries: 24
Total cost per delivery: $98 / 24 = $4.08

Average CoG Diff

Assuming a +3% in the cost of goods online vs. offline
$84.46 x 0.3 = $2.53

Average tip is $12.67
How Much Money Does Grocery Delivery Save Me?
Now that we have all our data, we can determine how much money I save per grocery delivery.
| Cost of Getting My Groceries | Cost of Grocery Delivery | Total Savings |
| --- | --- | --- |
| $35.05 | $19.29 | $15.76 |
Other Benefits of Grocery Delivery
Beyond just the cost/time benefits of grocery delivery, there are a few other advantages to using the service.
I don't spend time locating the same items each trip. I can re-order an entire grocery list in the walmart.com interface. A real-life example of the DRY software principle: don't repeat yourself.
The other significant benefit is that I don't fall victim to end-caps. Having worked at Target for several years, I know the value that end-caps bring. They entice you to buy things you didn't come into the store looking for. I find it easier to ignore impulse grocery purchases when shopping online. That is probably $10-20 for each trip that I'm not factoring into my calculation.
Conclusion: I'm Going to Keep Getting My Groceries Delivered
With $15.76 in savings on each delivery, I will keep getting my groceries delivered. Even if I had a personal vehicle, grocery delivery is still worth it because of the time I save and the other benefits I mentioned
But this is just my lived experience and personal data. Do you have a different experience or data you'd like to share? Hit me up on X (formerly known as Twitter) @ethan_thompson.