Riding My Bike on the Empire State Trail
I spent the majority of 2020 locked in an apartment in Birmingham, UK. This gave me plenty of free time and a hunger for adventure. The internet fed me just what I needed…bike touring.
I stumbled onto Ryan Duzer's YouTube channel and was inspired by his passion for traveling by bike. I even bought a Priority Apollo after hearing about Ryan's partnership with Priority.
The YouTube algorithm must have recognized my interest and quickly started feeding me other channels like Path Less Pedaled, Rad Bike Adventure, and Rides of Japan.
With my interest peaked, I began to plan out my own bike tour.
Mapping the Empire State Trail for Bike Touring
I began planning my bike touring route along the Empire State Trail in late 2021 using Komoot. Komoot is a great tool for planning bike routes and staying on track in the field. I used it for a handful of day trips in 2021 and was confident it would work well for my trip.
NYS has full GPX files of the Empire State Trail available to help you map your own trip. I started with that GPX file and made modifications along the way in Komoot.
In the end I decided to take 7 days to do the trip. This would allow me to finish the trip using 1 week of vacation time and still get a day of rest between my trip and my next workday.
After planning the trip route, I decided to pick memorial week 2022 as my timeframe. That allowed me to sneak an extra day between the trip and going back to work and when it isn't quite peak summer heat.
My itinerary was locked in and in May I started my journey!
Day 1: Buffalo to Medina
I started my first day just outside of the Tifft Nature Preserve that borders Lake Erie. My father dropped me off and I began my trek through downtown Buffalo to Medina.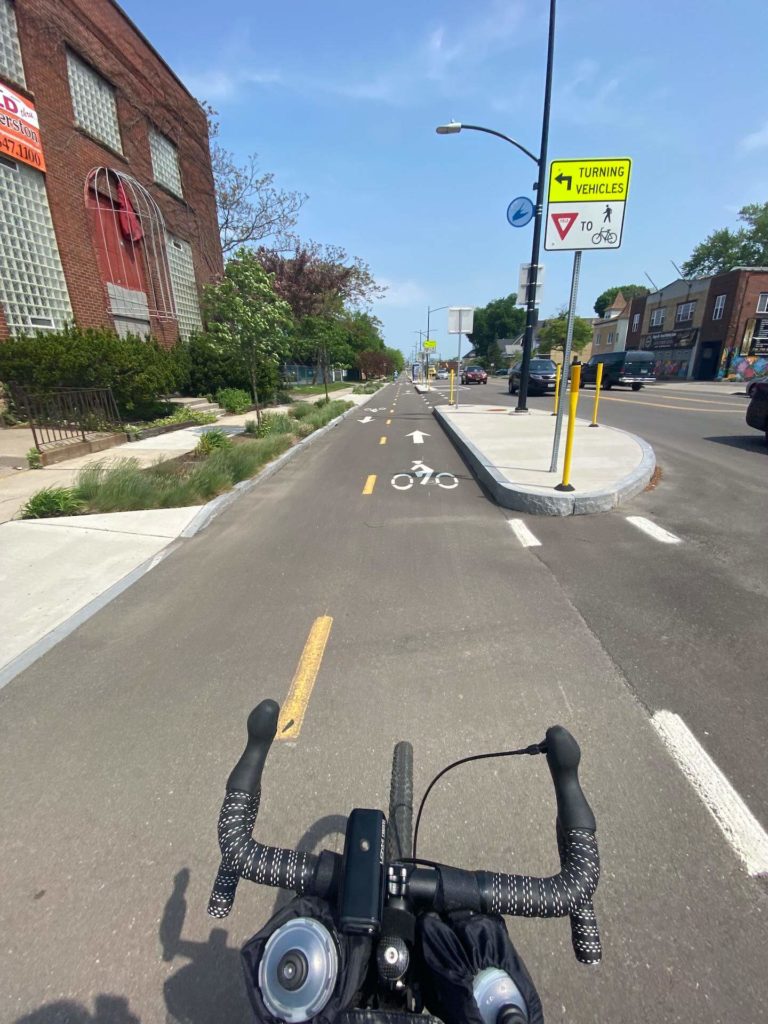 I was pleasantly surprised to find the Niagara St. bikeway on my route. This is a great piece of bike infrastructure that the city installed just a few years ago. Great for bike touring and for the local community.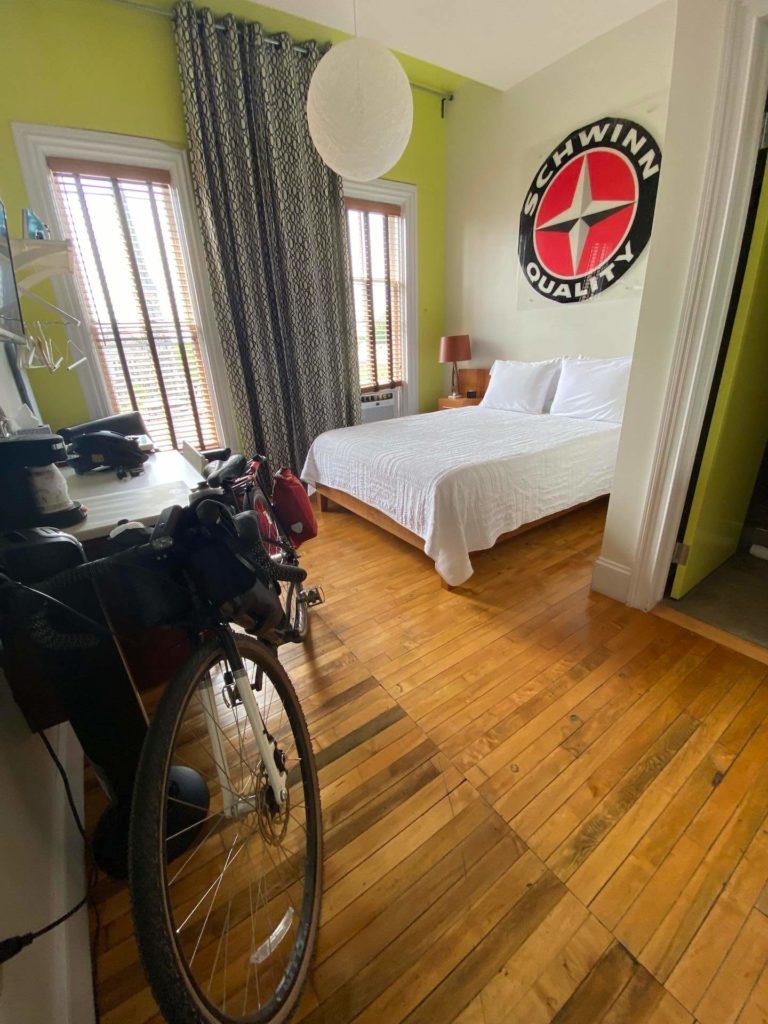 I arrived in Medina that afternoon and stayed at the Hart House Hotel on Main Street. The hotel shares a building with the Shirt Cafe and 810 Meadworks. To finish my day I got a flight at 810 Meadworks and a pizza from Avanti's.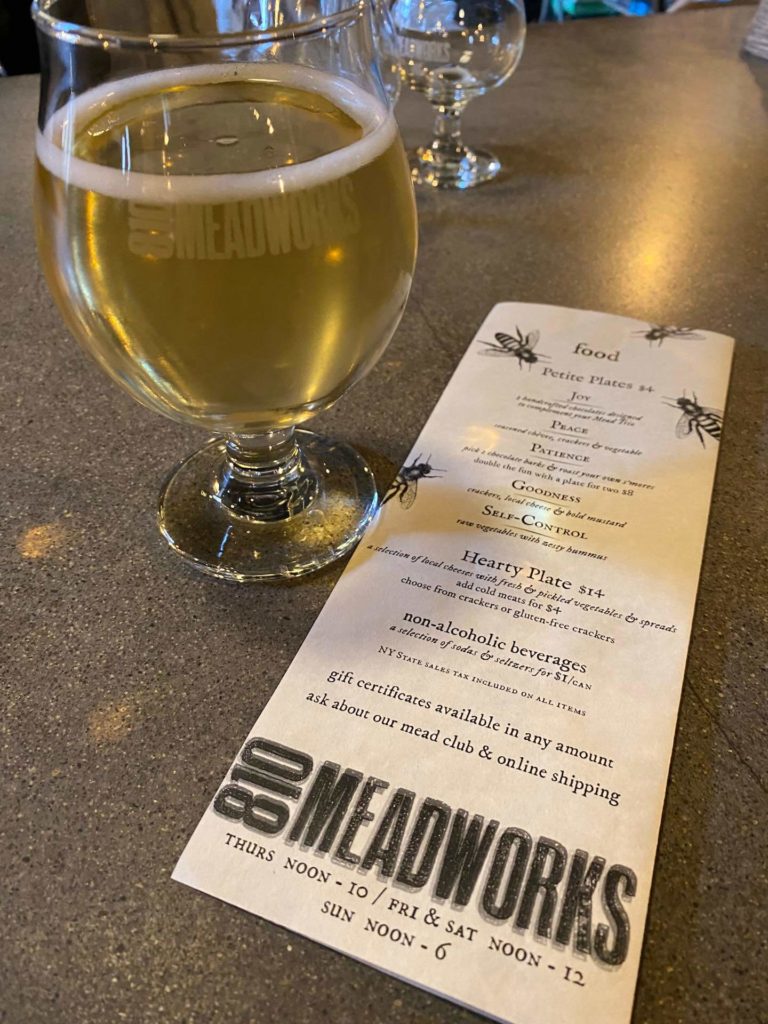 Day 2: Medina to Rochester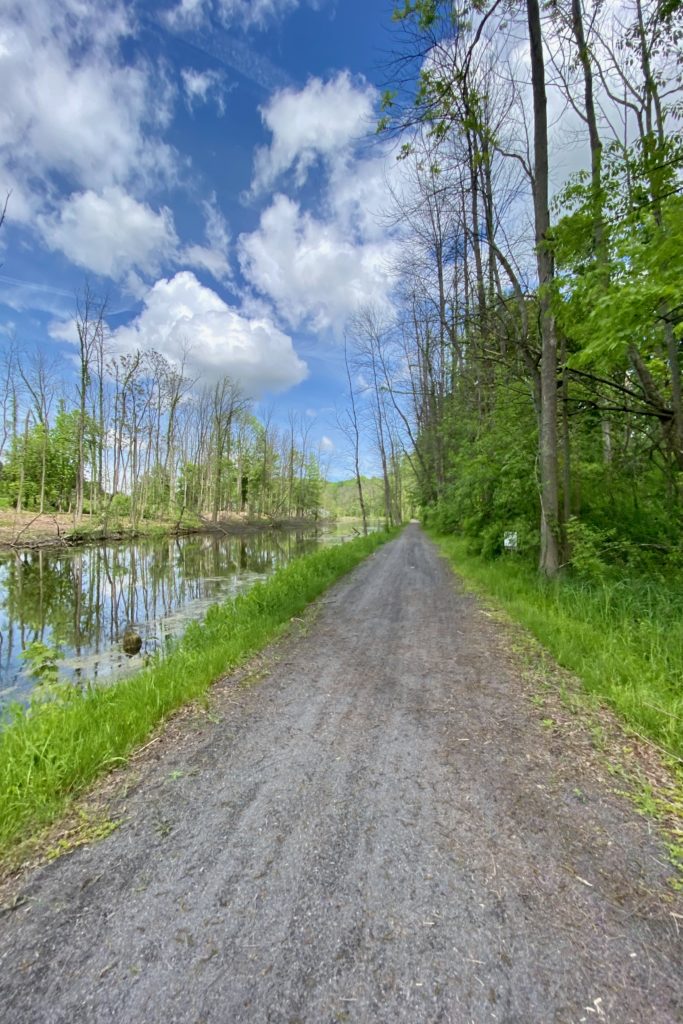 The second day of my trip was smooth sailing. There was threat of rain, so I left my hotel around 8 AM to get a quick start on the day. The path is part hard-packed gravel and part pavement.
I live in Rochester so I stayed at my apartment instead of booking a hotel or campground.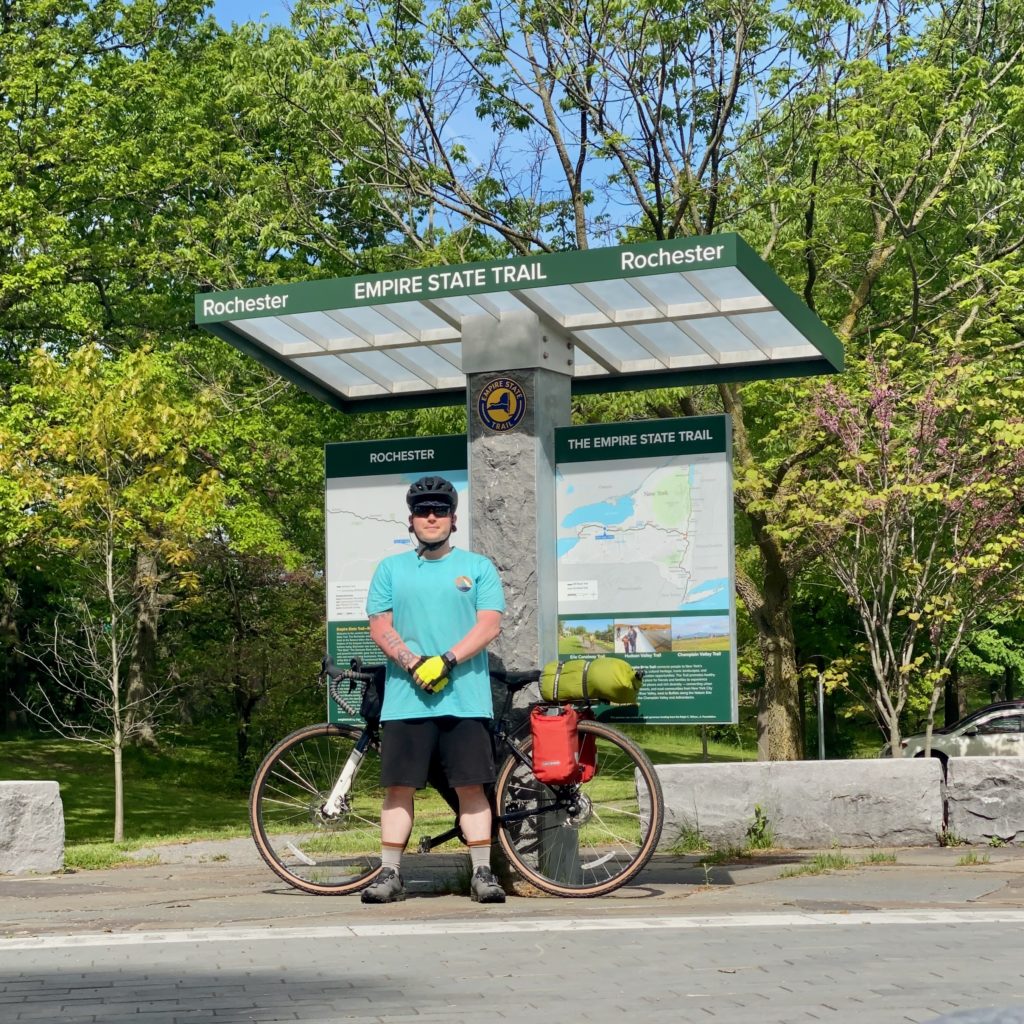 I made it to the trailhead dry as a bone and had a relaxing evening before my 65-mile segment the following day.
Day 3: Rochester to Savannah
I was originally planning on staying at the Clyde Lock on day 3, but the operator told me I was not allowed to. Not to be defeated, I found a campground just a few more miles down the road called River's Crossing Campground.
The campground had everything I needed and the staff were very friendly. I wouldn't hesitate to stay again.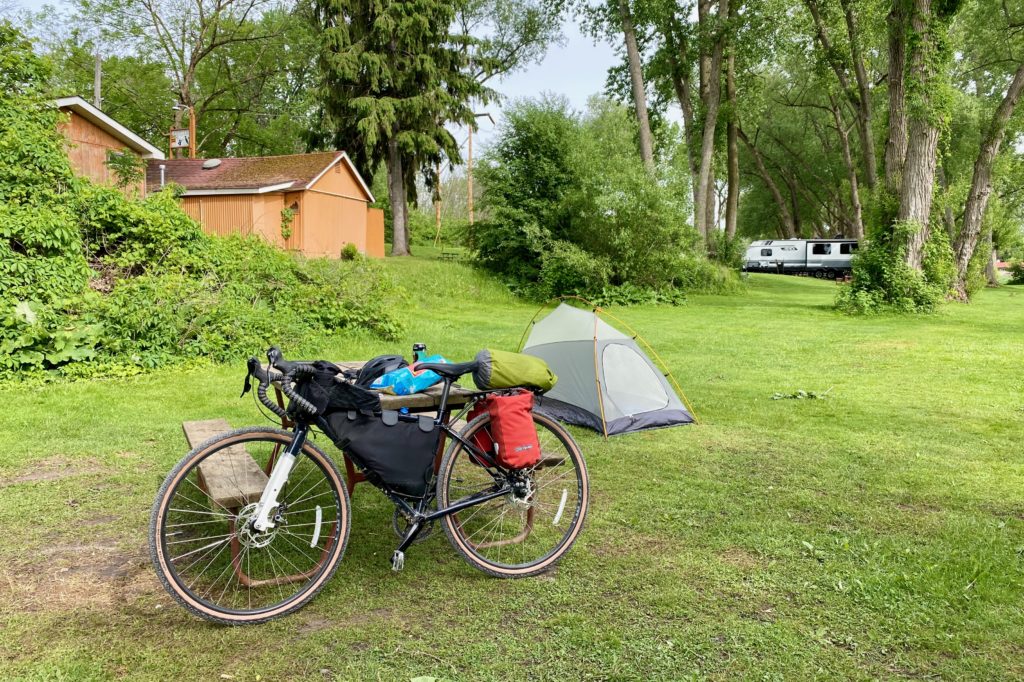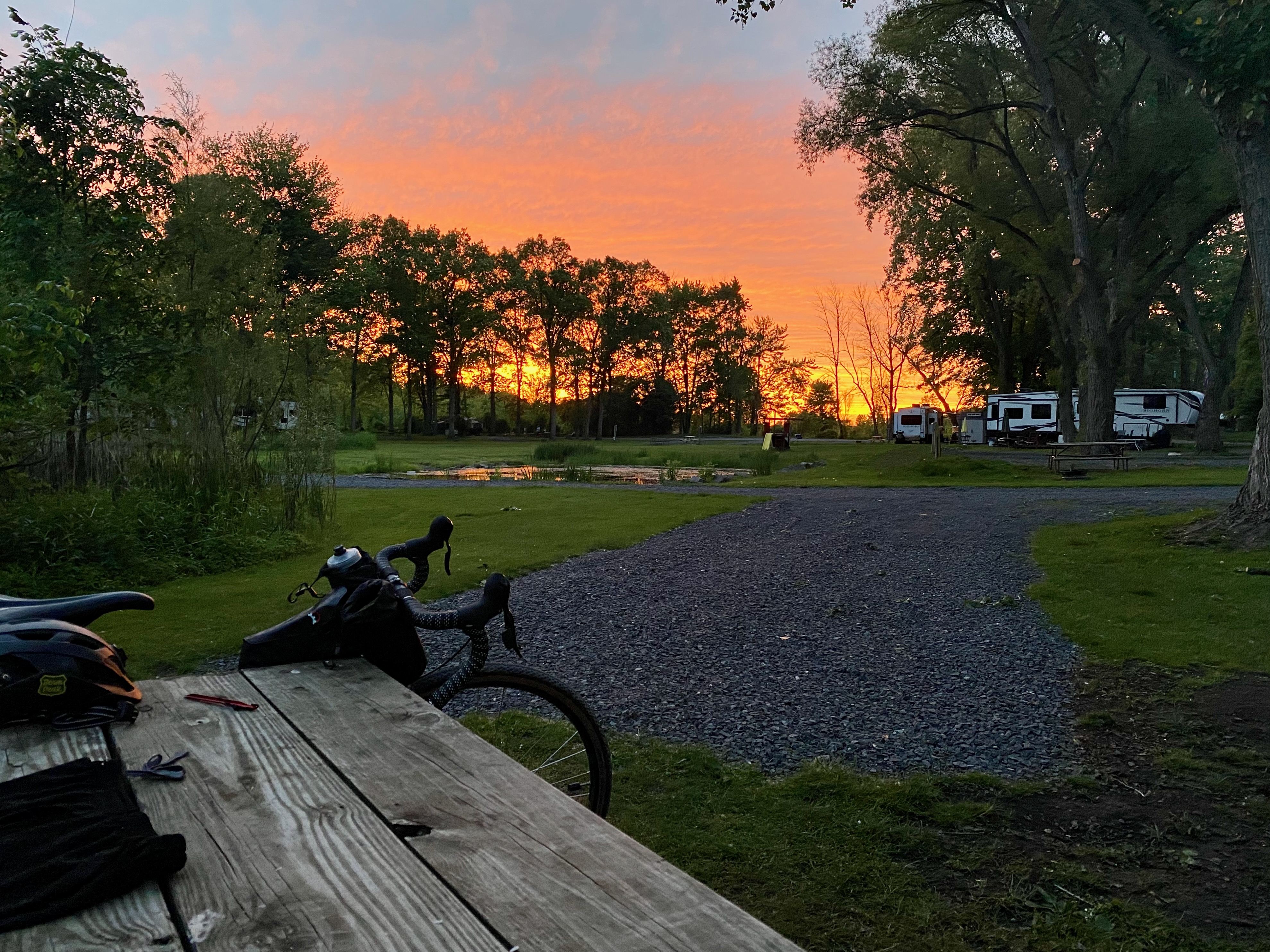 Day 4: Savannah to Syracuse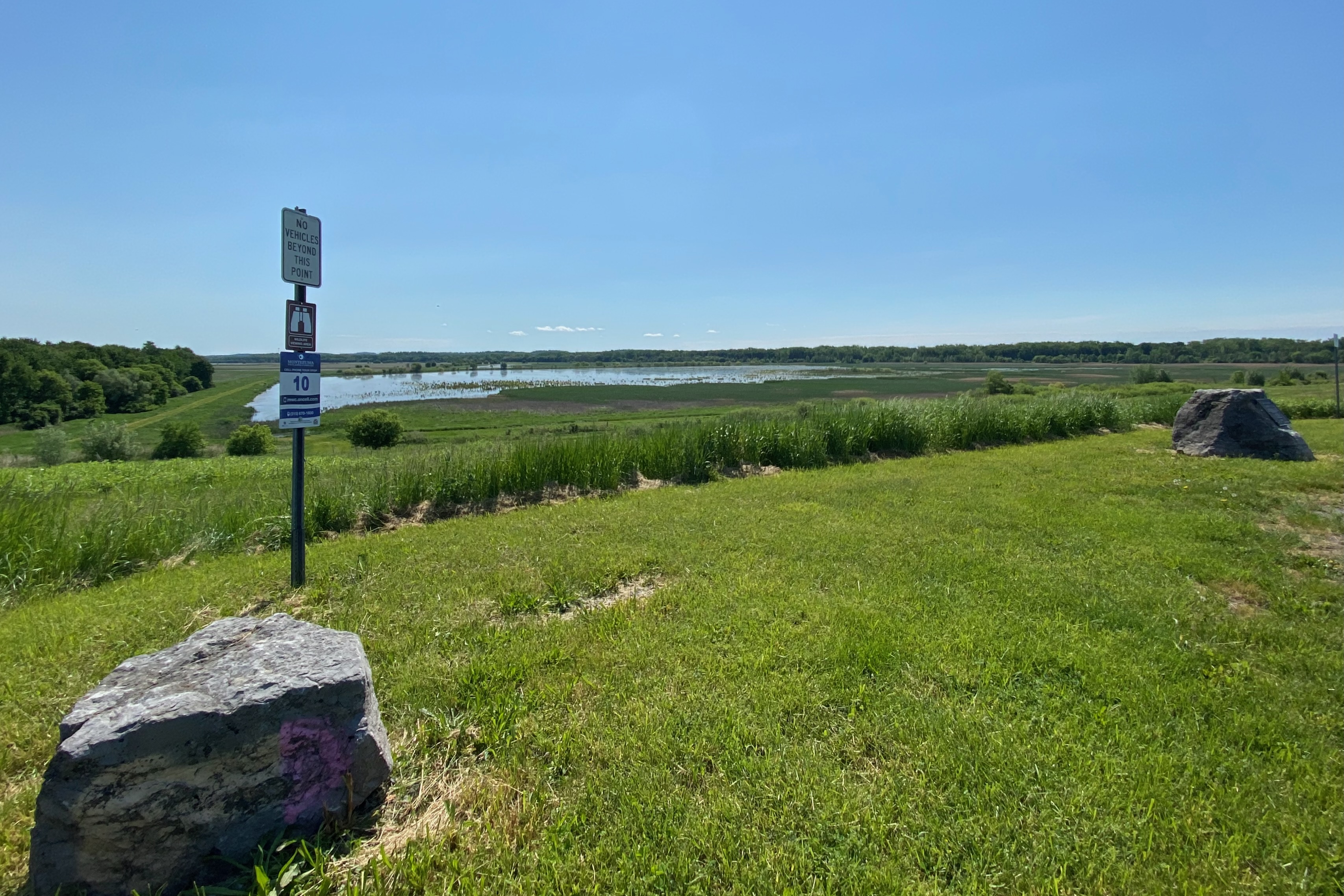 On my way out of Savannah I got a bit lost and stumbled onto this patch of protected wetlands. It was a pretty sight, so I wasn't too upset about losing my way. I quickly found my way back onto the trail and only rode a short 40-miles to Syracuse.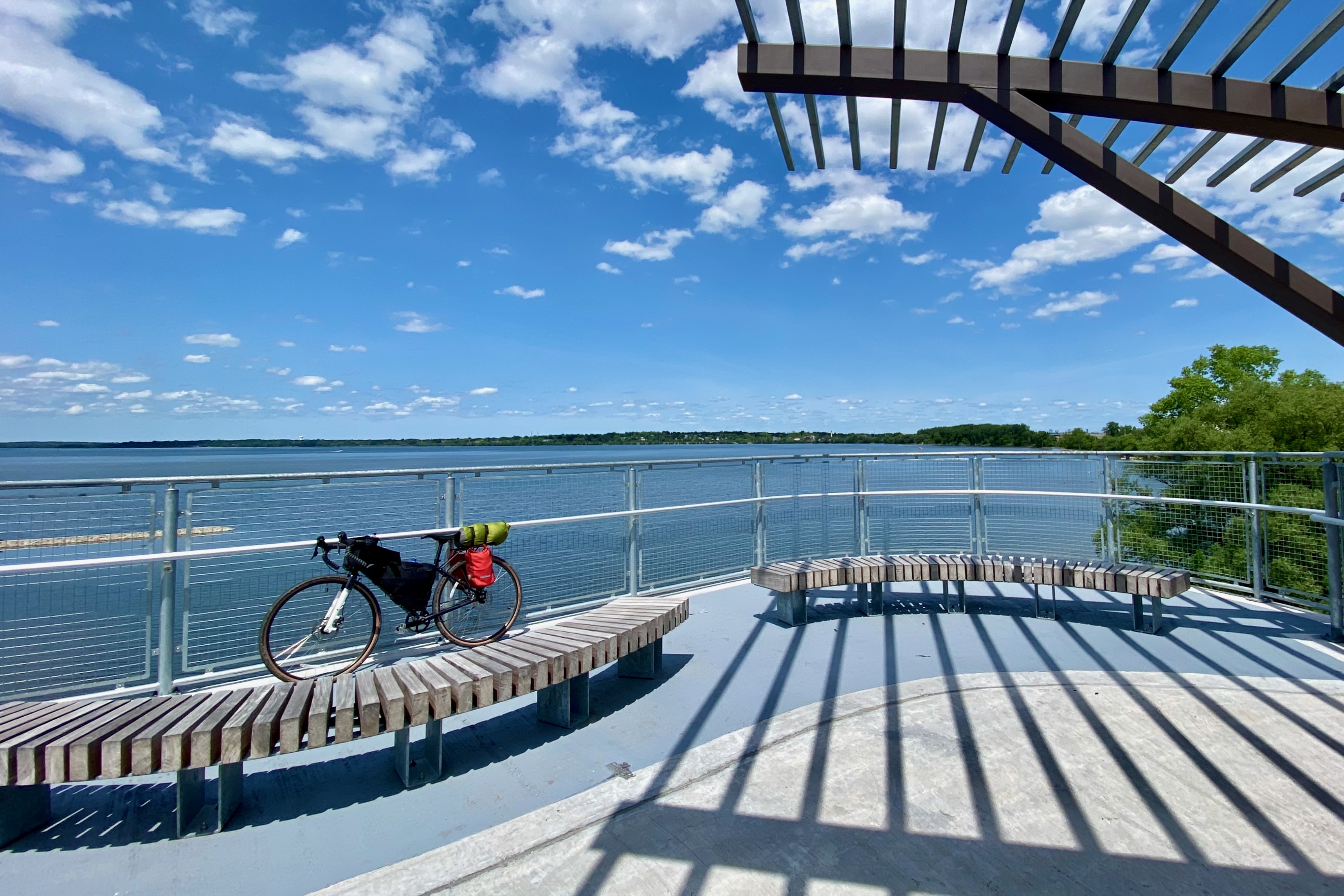 The bridge that leads you from the bike path to Downtown Syracuse gives you a fantastic view of Onondaga Lake.
I grabbed a beer and ate at Talking Cursive Brewing Company. I happened upon one of the brewers at the bar and he gave me a great recommendation on what to try.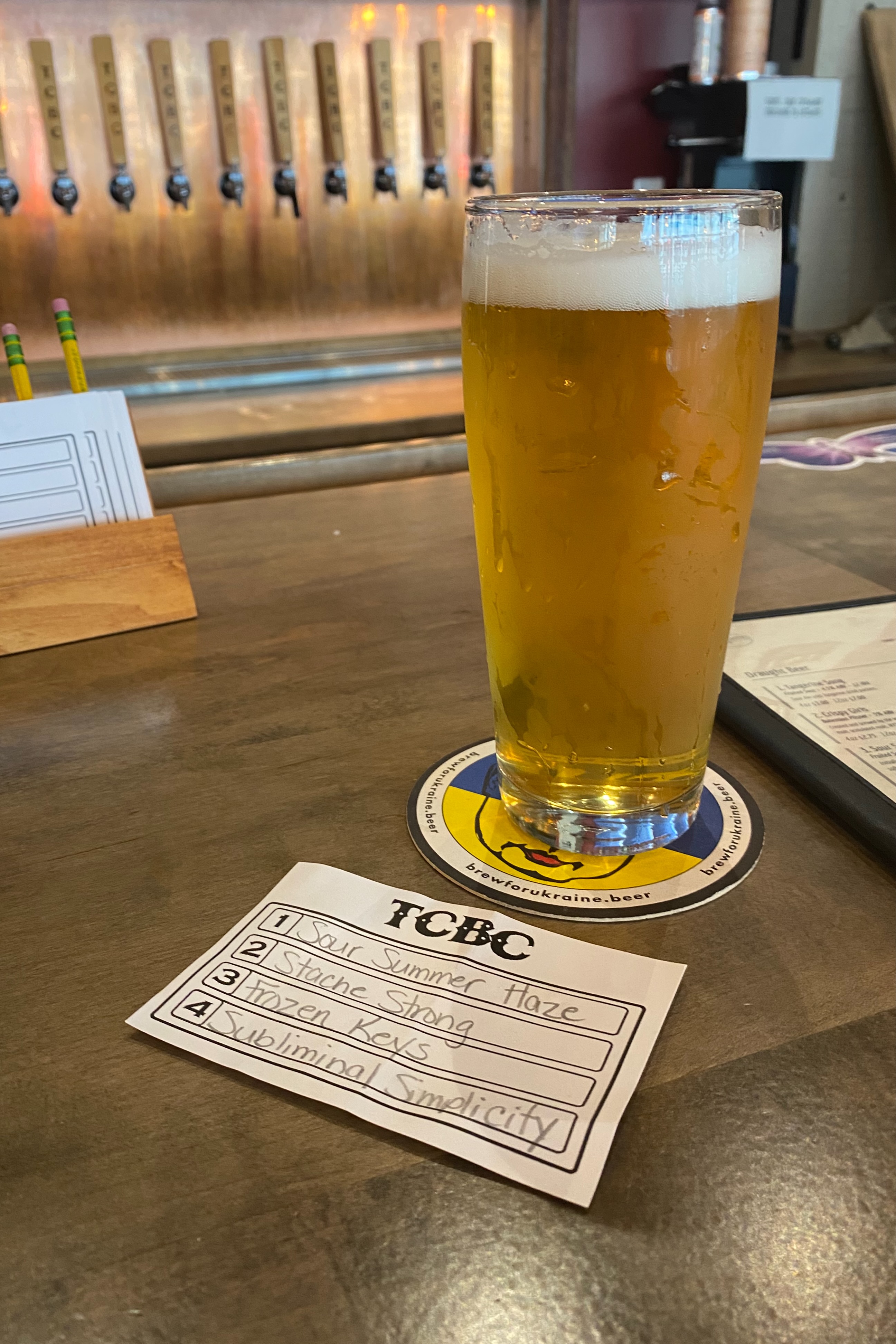 I stayed at the Tru Hotel near the airport. My room was clean and it felt great to get a hot shower in after a night of camping.
Day 5: Syracuse to Utica
I originally planned on staying at the Marcy Lock, but with rain in the forecast I decided to stay at a hotel just off the trail instead.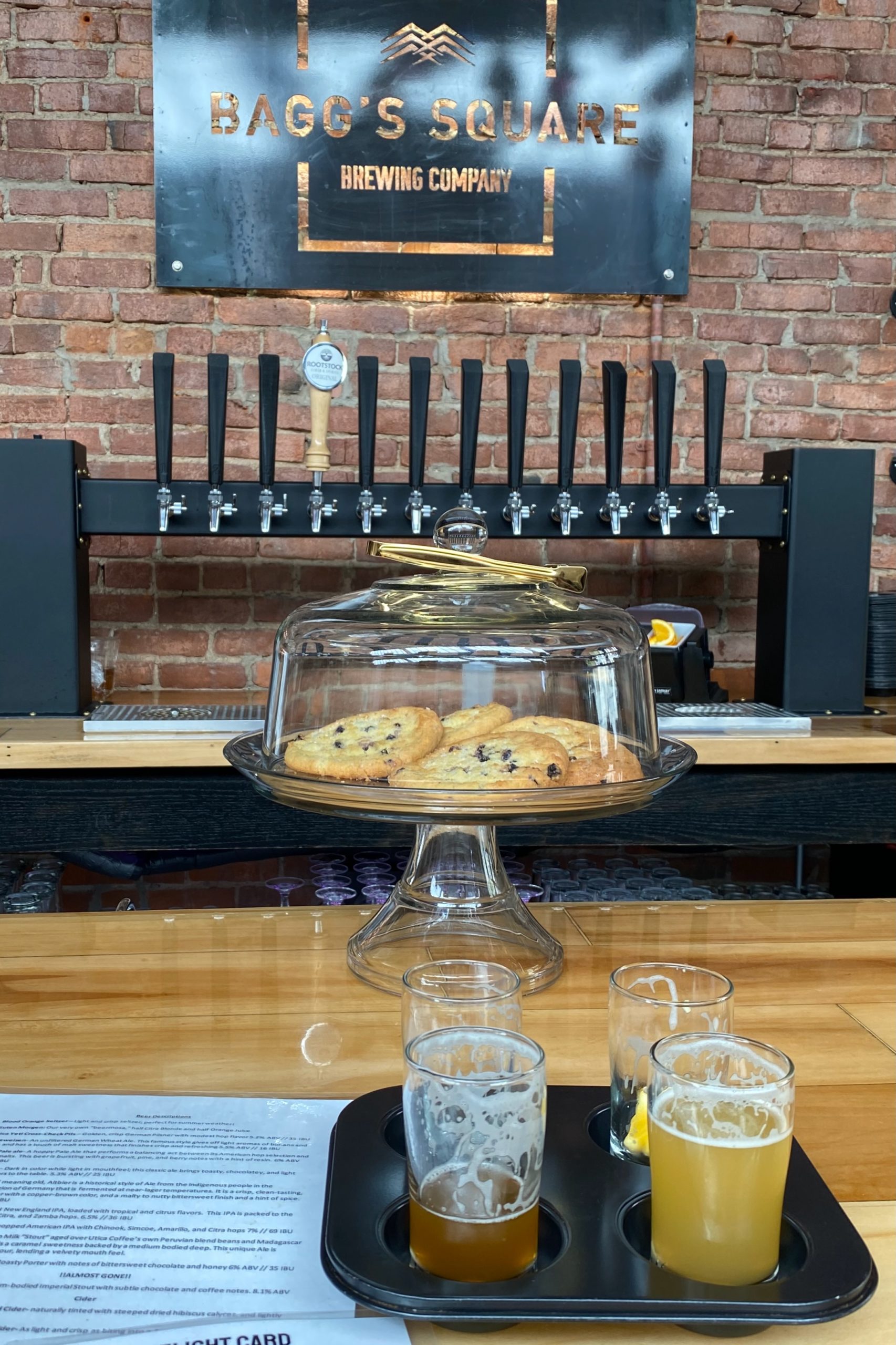 I grabbed dinner and a beer at Bagg's Square Brewing and had a fun time chatting with another patron about work and safety.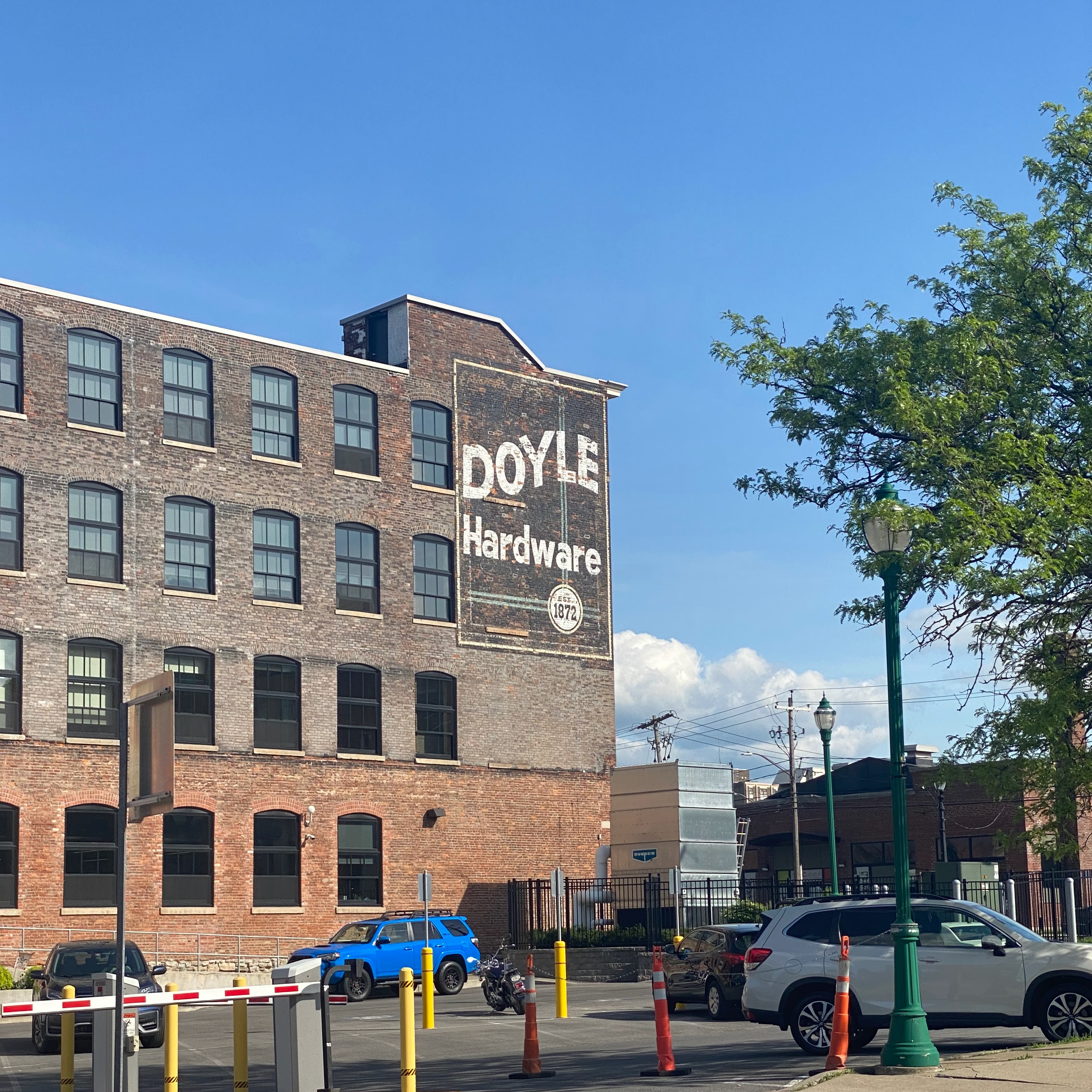 Day 6: Utica to Fort Plain
My second to last day was a beautiful ride. I camped at Lock 15 in Fort Plain, NY.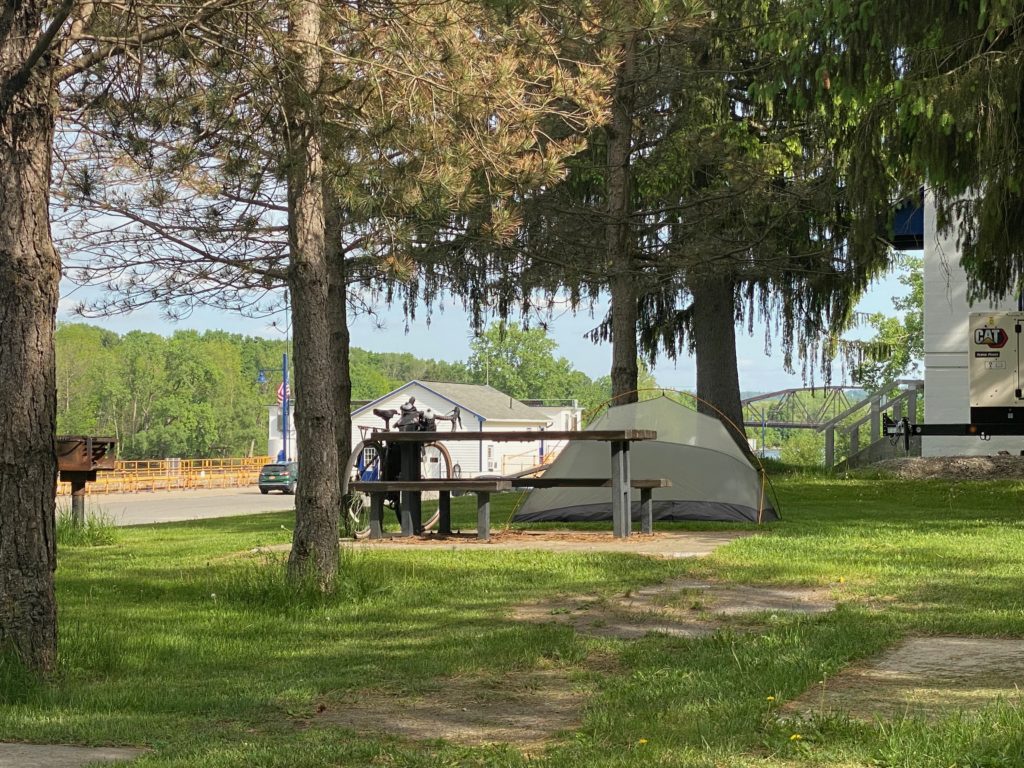 I met a fellow bike tour enthusiast who was also on his way from Buffalo to Albany. That was the only time we crossed paths, but I enjoyed our brief interaction and hearing about his other trips.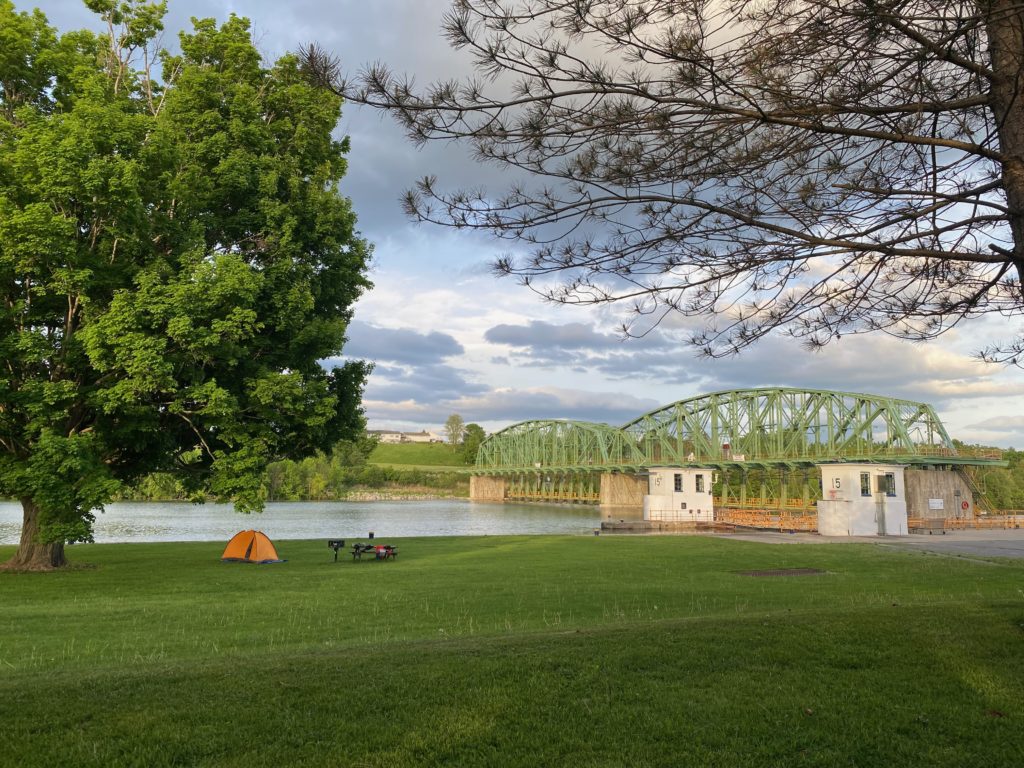 Unfortunately, there were no bathroom facilities at the lock. Fortunately, there was a Stewart's less than a mile from where I was camped.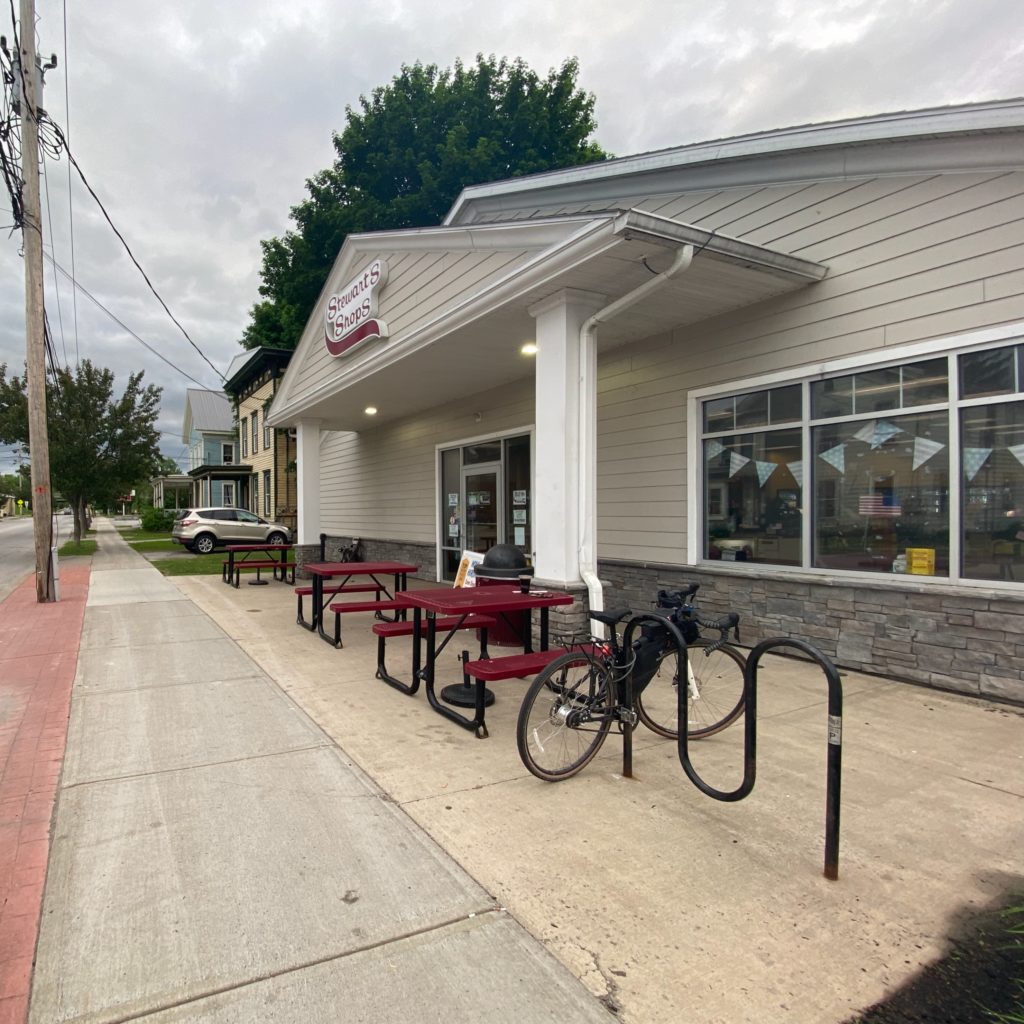 I paid Stewart's a quick visit in the morning and grabbed a cup of coffee. This was the first Stewart's I'd been to since I lived in the Adirondacks 8 years ago and I had a ping of nostalgia.
Day 7: Fort Plain to Albany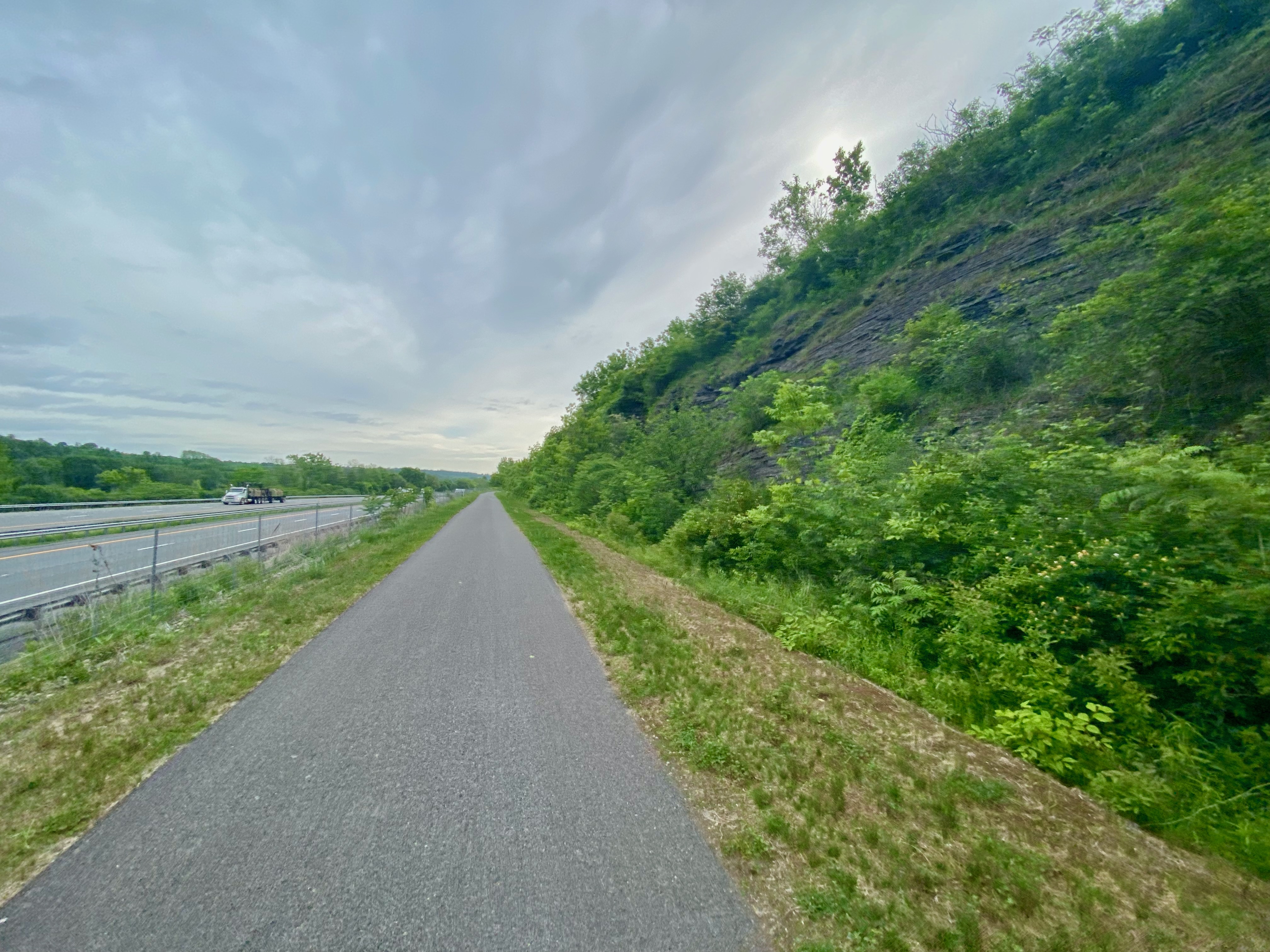 My last day was also my longest day in the saddle on my bike tour. I rode almost 75 miles from Fort Plain to Albany. It was a pleasant trip that took me through some historical areas of Albany. The majority of the ride took place on the Mohawk-River Bike & Hike Trail and weaved along the river all the way to downtown Albany.
I spent the night in a hotel and had dinner and a beer at The City Beer Hall. The Hall has a really cool interior and a great tap list. They are the first bar this north that I've seen carrying something from J Wakefield.
Bicycle Tour Summary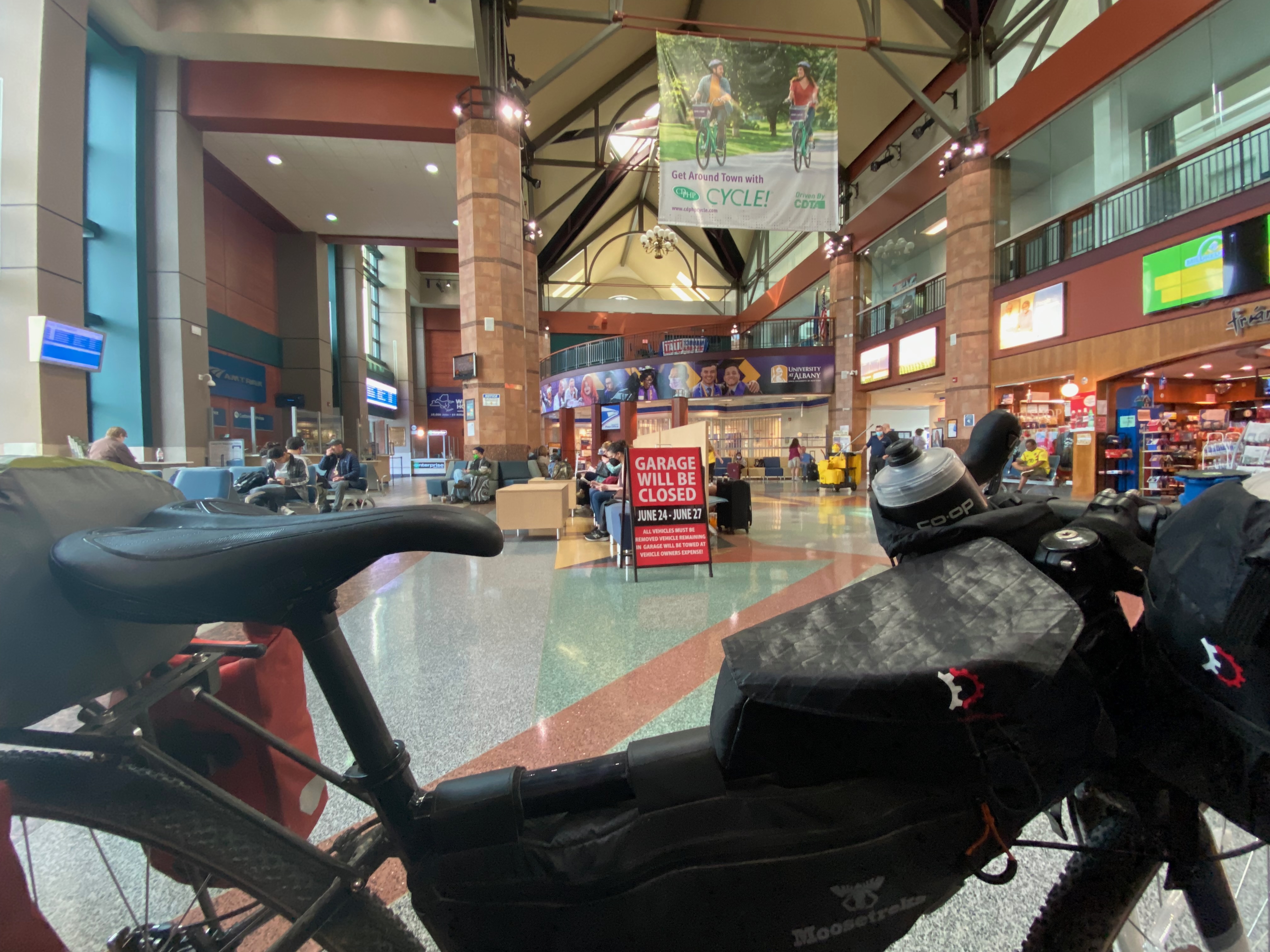 My final leg of the journey was a train ride back home. I took the train from Albany, NY back home to Rochester, NY. The train trip was only a few minutes longer than the drive would have taken and cheaper than a rental car + gas.
I had a fantastic trip and I'm already planning next year's bike touring trip along the North to South loop of the Empire State Trail.
I would do this trip again in a heartbeat and would encourage more people to make the trek. New York state has a lot to offer in natural beauty and scenic small towns, but many don't get out and experience it.
What I Would Do Differently on My Next Bike Tour
Start applying sunscreen on day 1 (bike touring 101? 🤦)
Wear a bucket hat
Wear a long-sleeve merino wool base-layer for UV protection
Bring casual over-shorts, not basketball shorts
Bring an ultralight backpack to carry food to campsite
Consolidate charging cables